Thomas had been looking for a Honda VTX 1800 for some time and this one turned up at his local dealership. It had some light cosmetic damage and needed a little work so he thought about having it re-sprayed. Looking into this option it proved too costly.  "I will Vinyl-Wrap it" was his next thought, but this turned out to be much more difficult than it appeared! A friend came to Thomas' rescue and suggested Plasti Dip (as he had used it himself on a Kit car project with fantastic results).
So Thomas retired to his shed to embark on his first Plasti Dip project…to restore his new motor bike and create his vision.
Before commencing Thomas cleaned the original paintwork using alcohol wipes to remove residues and also heated the tins in warm water before using them (a tip provided by his experienced friend).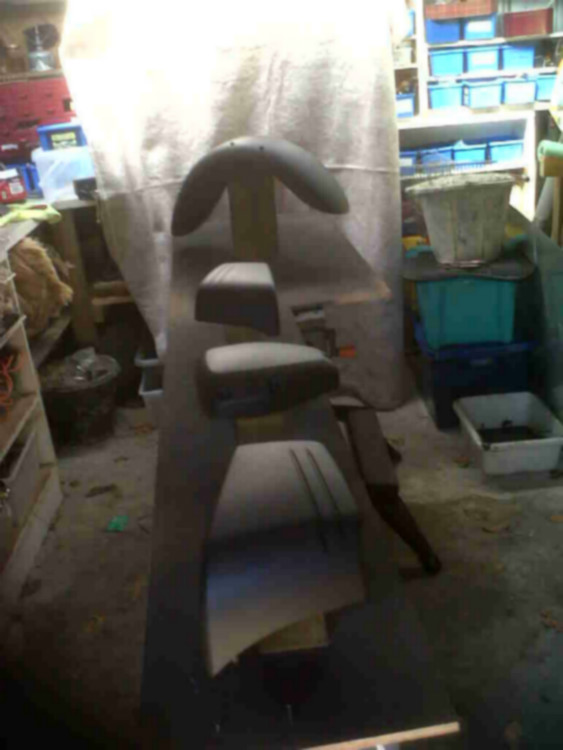 It proved to be a case of testing ideas out before finally coming up with the image he wanted.
Firstly Thomas masked the fuel tank in order to create a wide black stripe.  On completion of this part of his project, he decided that this wasn't the look he was ultimately after. No problem…he simply peeled it off (easy as pie)!  Thomas also removed the Plasti Dip coating from the air intake cover and the rear mud guard supports, as he decided that these looked better in the original chrome.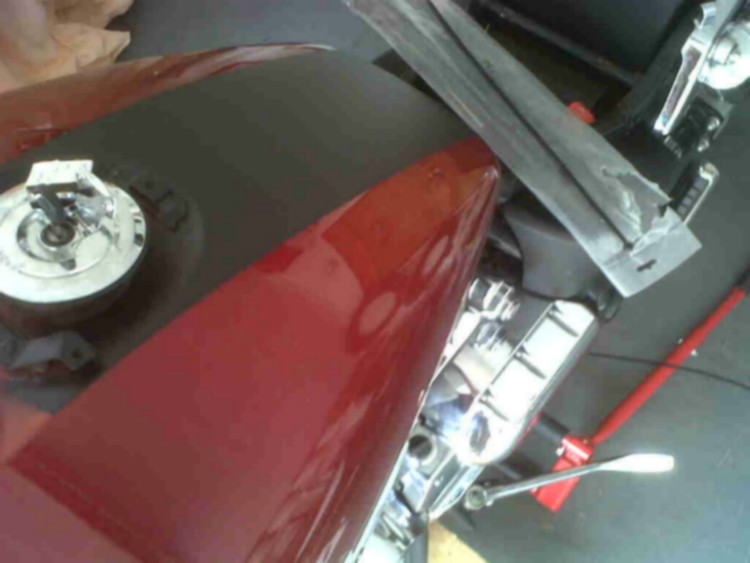 So, six (400ml) spray tins, five coats, a lot of dedication and one weekend later…here is the result!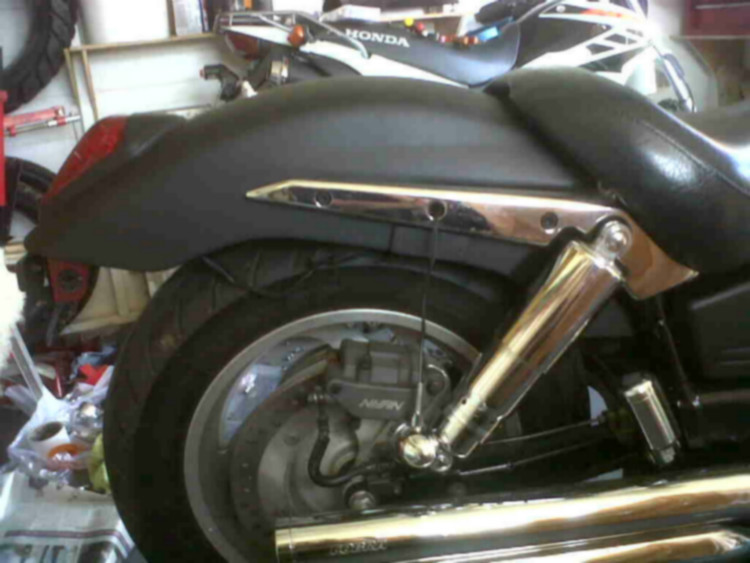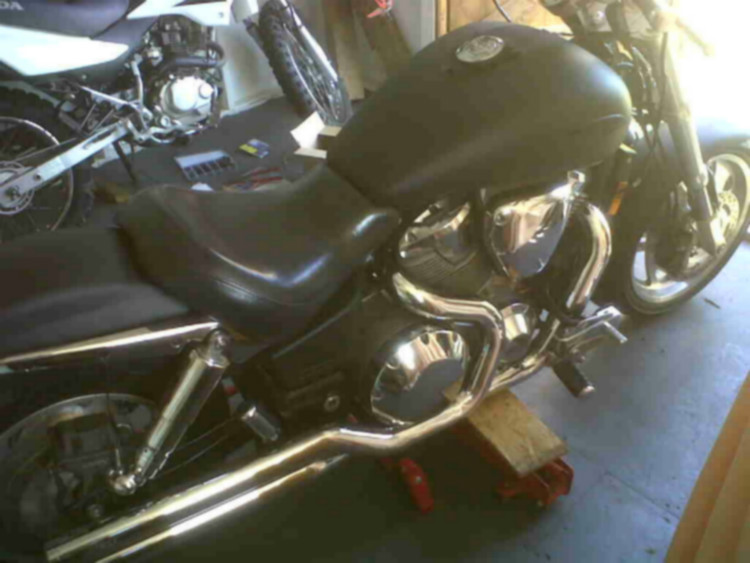 The photo speaks for itself I believe…it looks like a completely different bike – a completely new image and just what Thomas had in mind.
Thomas says "I think Plastidip is a great product, with so many possibilities, I wish I had discovered it sooner. That being said; I am already planning some other motorcycle projects and will definitely be braver and try different colours and finishes".
(Perhaps an Enhancer or Chameleon Holographic Flakes next time Thomas?!)
What an inspiration…it proves that with a willingness to have a go and the flexible approach to develop ideas as you go, you can achieve the result you desire.
I bet Thomas feels very proud of his achievement and so he should. Good luck with your future projects Thomas, we look forward to hearing about the next one.
If you have a project you are proud of let me know…share your experience and excitement, I would love to hear from you sales@plastidip.co.uk