We often get enquiries from people who are looking for a product to help them with a very specific requirement and we are always happy to chat through exactly what you need on the phone. One such enquiry recently came from Nigel Spanswick. Nigel had recently built a rather beautiful kayak using what is known as the 'Skin On Frame' method which is a traditional style of construction which creates very lightweight but strong kayaks.
Traditional kayak construction
Kayaks like this used to be constructed in Greenland using driftwood for the frame and seal skin for the fabric outer 'skin'. These days the wooden frame is wrapped in a natural or synthetic cloth and coated in a sealant.
Nigel called us as he wanted to discuss whether any of our products would be suitable and we suggested he use Hard Coat Finish or 'HCF'.
HCF is a flexible acrylic water-based coating that can be air dried or heat cured. It can be sprayed, dipped or brushed and is available in a wide selection of colours. It exhibits excellent petroleum, chemical, UV, corrosion, abrasion resistance and offers the safety of a water-based product with the performance of a solvent-based coating.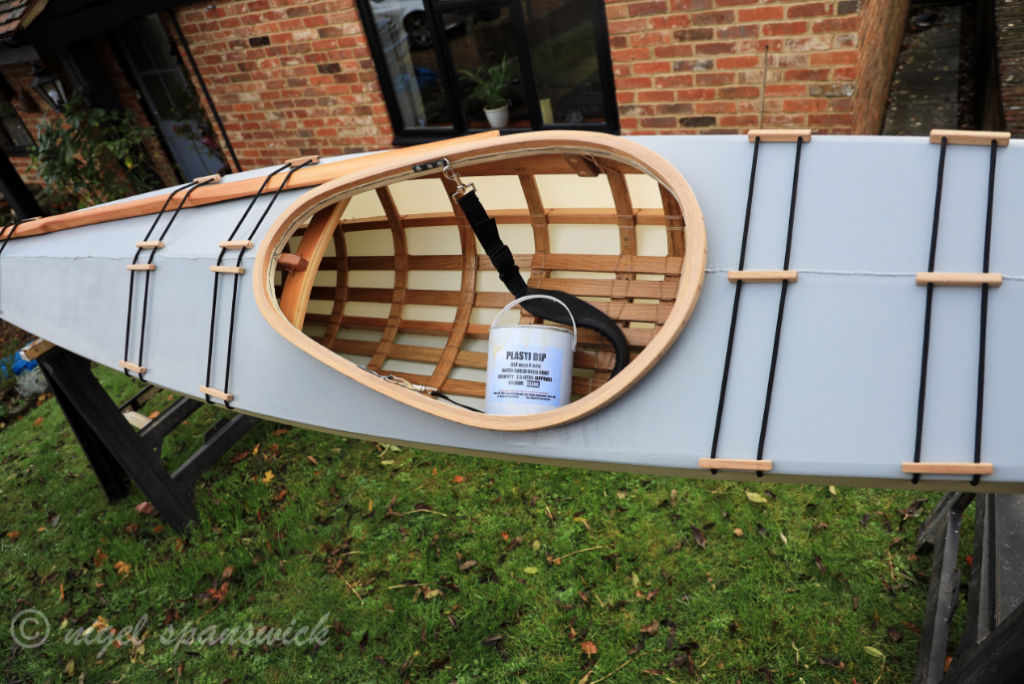 Nigel explains more…
"I had a problem and couldn't find a suitable product to waterproof and reinforce my newly built skin on frame kayak, all the company's i contacted were not interested when they realised it was a small bespoke one off!
Then I found plasti dip on line, I phoned them and they were all interested even my first contact (the receptionist). I spoke to Peter who was so helpful and knowledgable about his product and soon identified what product he thought might be a solution to my problem. He asked me to send a small sample of the material I wanted to coat, I received it back within the week coated with plasti dip HCF and it looked good!
A you can see from the photo I purchased 2 tins one clear the other grey, it worked and looks great!!! Thank you all at plasti dip."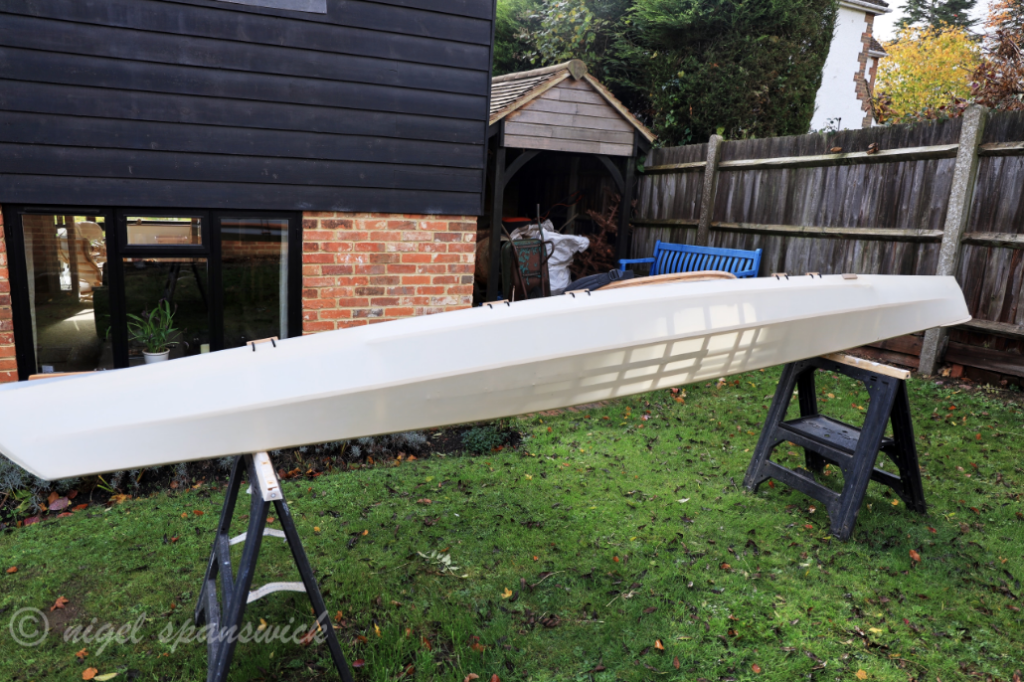 You can find further information about Skin On Frame Kayaks in this article on the Kayarchy website and you can purchase HCF by clicking on the product image below….