One of the most popular uses for Plasti Dip is to create temporary paint jobs for vehicles. Plasti Dip's unique properties make it both hard-wearing and removable (when applied to non-porous surfaces without primer) and it's these attributes that lead Ollie Poynton to choose it for his bicycle paint job.
Ollie's bike originally had a black and grey colour scheme (see before photo below) and he had fancied giving it a more distinctive look for years but was put off painting the bike as he was worried he could be stuck with it if he didn't like it…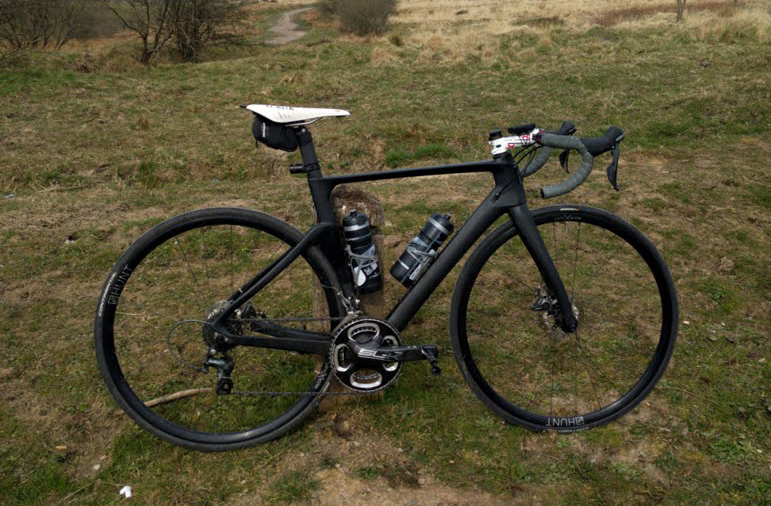 "I found Plasti Dip when I was researching spray paints for bikes. I chose to use it because one of the things holding me back from using regular paints was that it would be permanent (unless I sanded the entire bike frame to get the paint off). Whereas with Plasti Dip, I could be inventive and mistakes didn't matter since it's removable. Since it was spring I went for "spring" colours and painted a picture of my bike with the RAL colours from the website.  I thought that since I was repainting the bike I would go for something bold, and here we are!"
Ollie opted to have bespoke Plasti Dip aerosols mixed in RAL colours, so he could choose exactly the shades he wanted. He chose RAL 3015 Light Pink & RAL 5023 Distant Blue.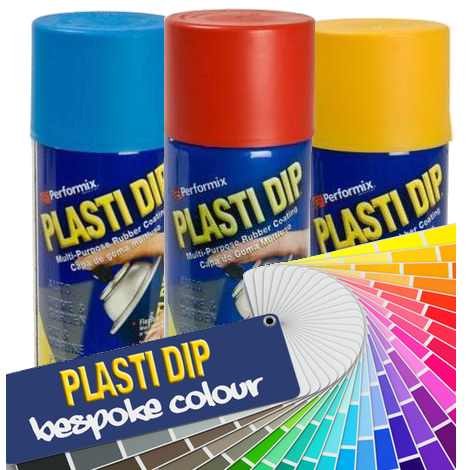 Plasti Dip - Bespoke - 400ml Aerosol
£21.95
View product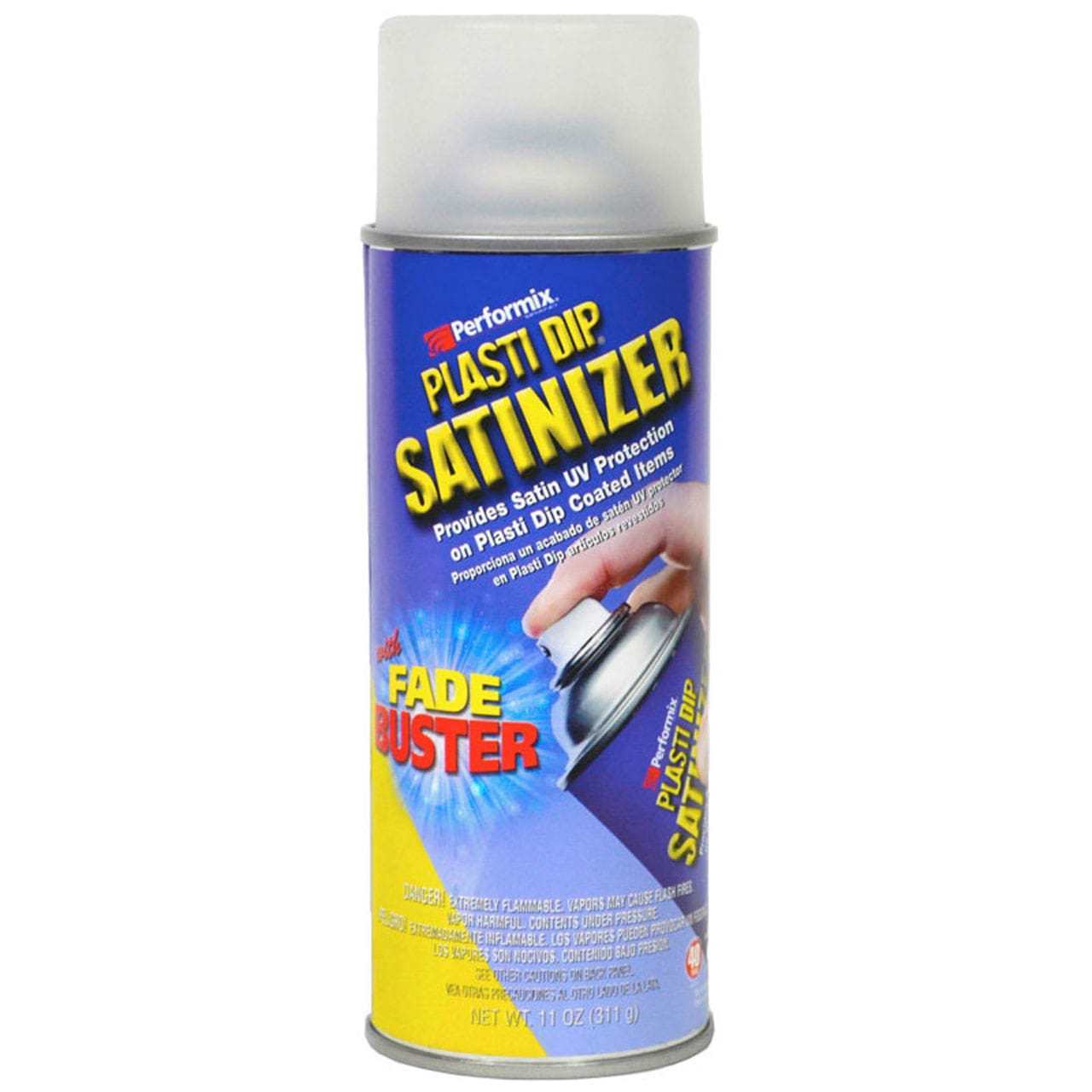 Satinizer (Semi-Gloss Satin) - Aerosol Spray - 311g (Enhancer)
£13.99
View product
As it was Ollie's first time using Plasti Dip he said it was a little bit of a learning process particularly when it came to using masking tape.
"I definitely had some lessons in masking! It took me longer than I'd thought but also it was challenging to take off. Because Plasti Dip is the way it is, if I peeled the tape normally it would also pull up the paint as well. So I went along all the masking tape with a craft knife to make sure it all came away cleanly. Then I went over it with satiniser to seal it all in and also stick down any bits that came up when I removed the masking tape."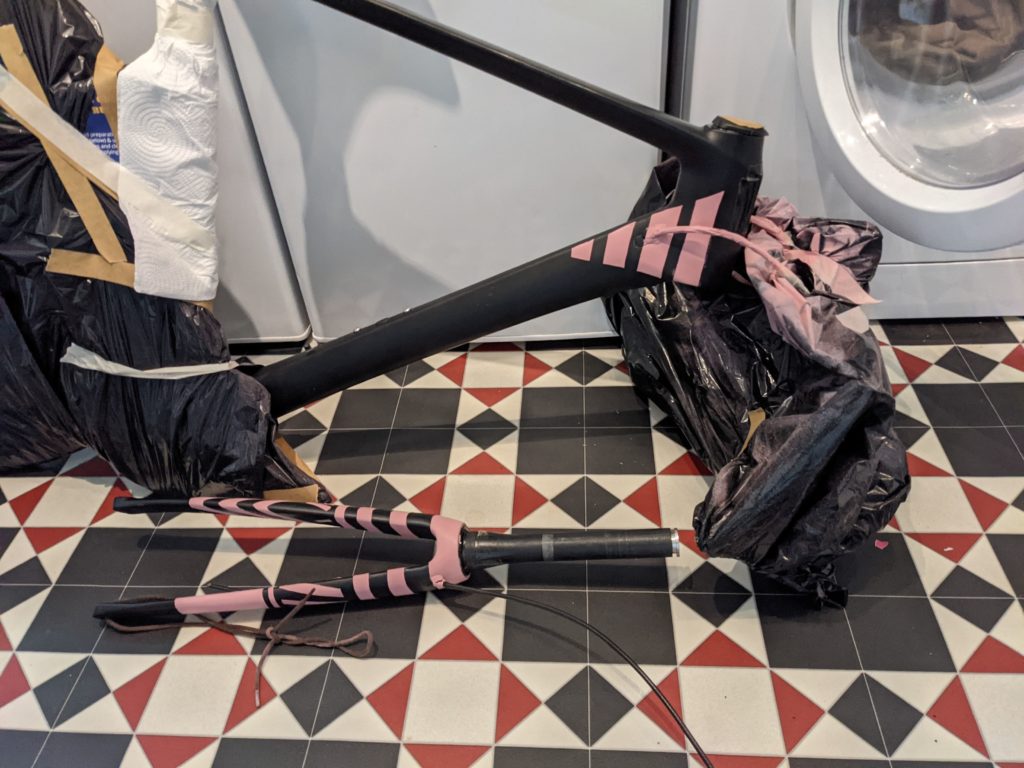 Ollie was pretty pleased with the way his bike looked when it was complete, but he hadn't been counting on one unexpected hazard left out by his flatmate…
"The big disaster came from accidentally knocking over my housemate's reed diffuser! Just after I clear coated the fork it fell and spilt all over it. Whatever chemicals are in the diffuser really damaged the paint and satiniser. I almost gave up! Thankfully I just cut away the damaged satiniser and using more. I guess because the satiniser is the same base as the coloured dip, it reactivated and dissolved the paint layer so where the paint was cracked and damaged, with a bit of brushing/smearing the paint recovered really well… It's certainly a head-turner! My friends love it so ill definitely be doing more of it."
Ollie is already planning his next Plasti Dip colour scheme and hopes it will have an even better finish now he has learned from his mistakes.. "The next paint job will be an autumn colour, so a different pattern in reds and oranges, I think."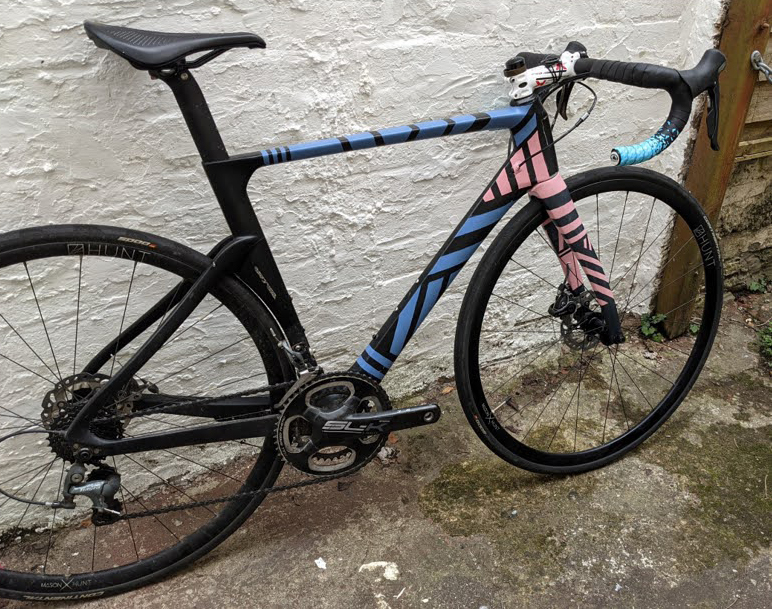 Thanks for sharing your bike with us Ollie and congratulations on being April's winner of our £50 Amazon voucher! If you have a great Plasti Dip project you would like to share with us please send photos or videos to social@plastidip.co.uk. We are particularly interested in seeing non-vehicle projects and creative ideas.