We recently spotted an inspiring PlayStation makeover on Instagram from Dean Connelly and were keen to find out more about what inspired the project and if he had any tips for anyone else who wanted to colour their PS5.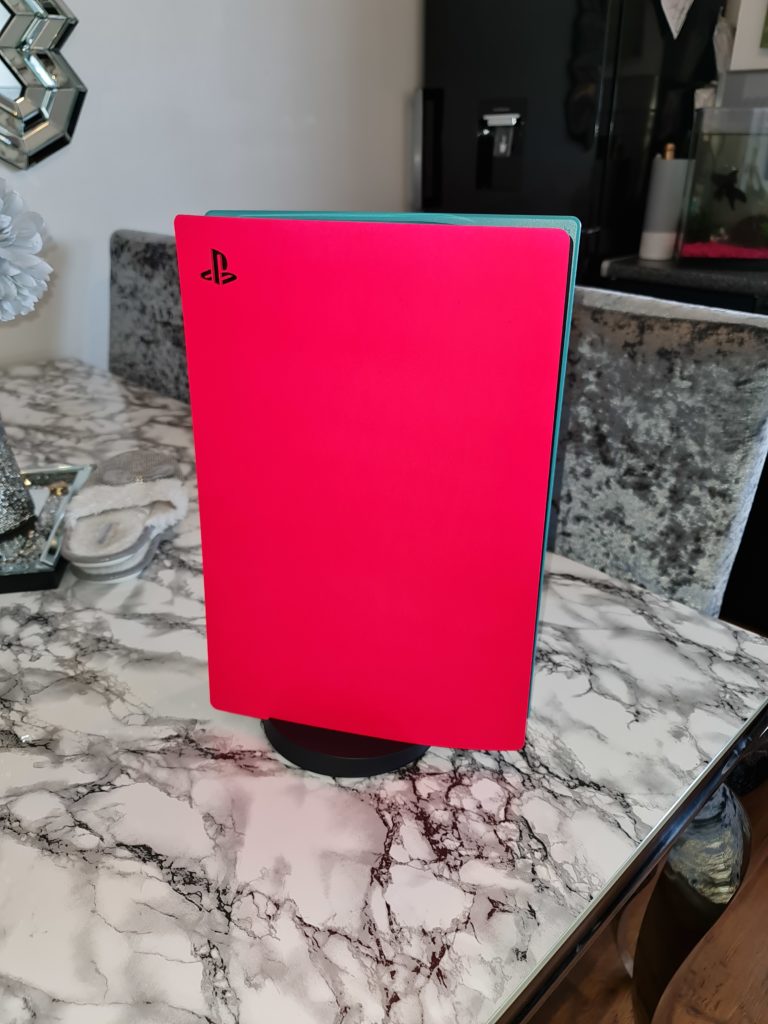 So Dean, what inspired your project?
It was actually the lack of customisability of the PS5 that was available at launch through Sony and 3rd party companies. I knew I would want to customise the plates with something bright and colourful, I didn't want to permanently change the colour so my cousin recommended Plasti Dip. He has used it previously on his car and said it was perfect for the PS5. I chose to use Blaze Pink and Tropical Turquoise as they contrast each other very well. I collect Marvel Funko Pops too and have quite a collection. The PlayStation fits in great with the many colours in my room.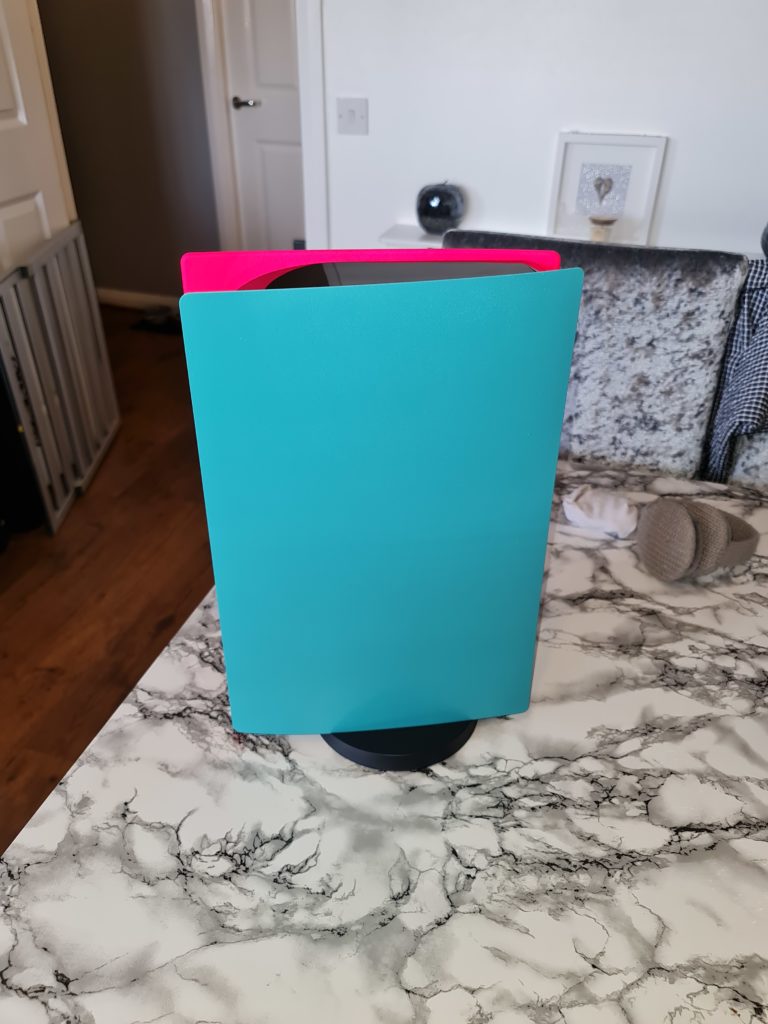 Can you tell us about the process to dip your PS5?
This was my first time using it but it couldn't be more simple to use. I took of the ps5 plates which are extremely easy to do, taped up the middle section of the inside as that was not visible anyway once the plates are back on the ps5. I sprayed the front sides over the course of a few hours. The turquoise for me didn't need as many coats and blended a little better than the pink. A few more coats complete fixed that problem though. Next time I would probably remove the masking tape sooner as it took up some of the paint on the insides but it's not noticeable at all.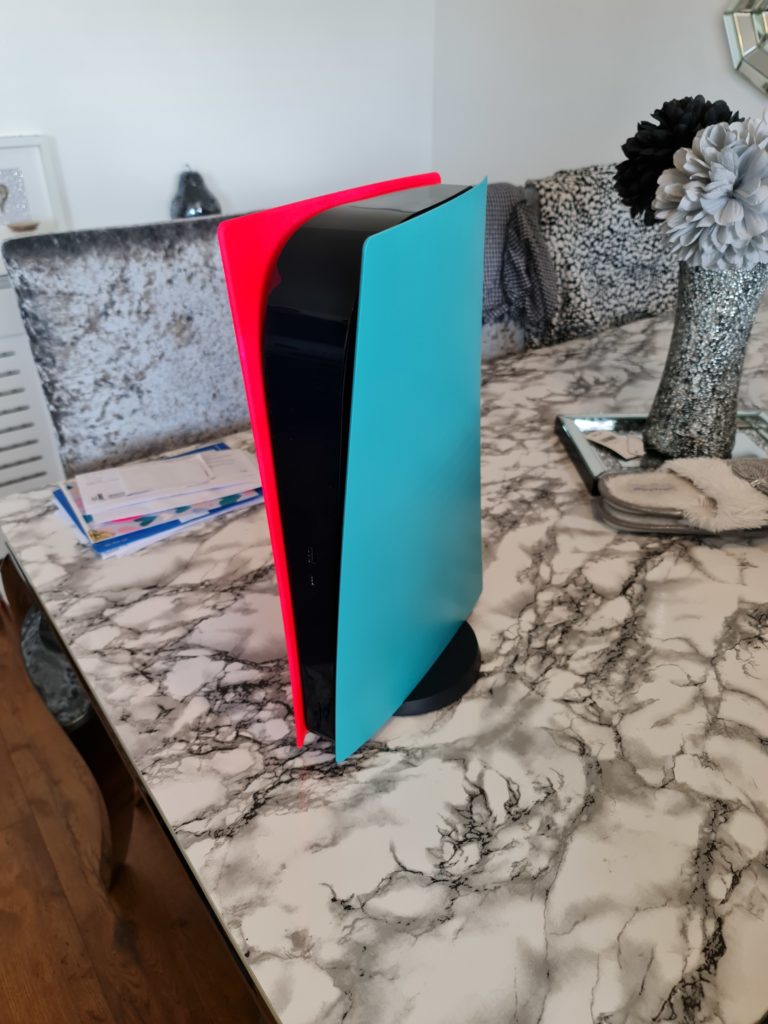 Have you got any plans for future projects?
I have plans in the future to buy a second set of ps5 side plates. Use Plasti Dip to colour one red and one black. I'll then draw and paint over each side respectively. One with Venom and another with Spiderman. I am a huge Marvel fan.
Congratulations to Dean, he is this months winner. If you have a Plasti Dip project to share send photos or video to social@plastidip.co.uk and each month we pick the project that inspires us most to win your choice of a £50 Amazon voucher or a £50 Plasti Dip account credit