Liquid Electrical Tape - 4 fl oz / 118ml
In stock — Product Code: PDL-0019
£15.95 inc. VAT
For volume orders please go to our commercial user site
All prices include VAT and UK mainland delivery
Add to Basket


Adding...
LET - for fast and permanent repairs on wires, connections and much more...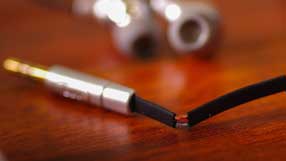 Liquid Electrical Tape is an air-dried, synthetic rubber coating that can be brushed on, and exhibits excellent moisture, acid, alkaline, abrasion and dielectric resistance.
The product offers a far more efficient sealing method when compared with sticky cable seals and tape. Perfect for quick access and portability!
Liquid Electrical Tape remains flexible even under extreme conditions and won't crack, harden or peel.
Electrically insulates to over 1380volts/ml.
Liquid Electrical Tape is excellent for use in a variety of applications including :
Connections and components for boats, trailers, cars and trucks,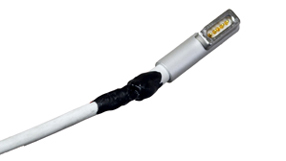 Timers, outdoor wiring, instruments, computers, circuit boards,
switches, radio antennas and many more.
Easy to remove from non-porous surfaces.
Supplied in: 4fl.oz (118ml) can.
NB: Only the 118ml can comes with an applicator brush mounted in the lid.
Also available in a handy 6 fl.oz sprayable can, with special nozzle to keep overspray to a minimum.
Uses for Liquid Electrical Tape
LET can be used in a number of applications. So many in fact that we wrote a blog post all about it, which you can read here.
Customer reviews
Mr J R R Lang
"I used your "liquid electrical tape" on the advice of my father (who uses it to repair small plastic parts in old cameras!) to repair and waterproof the seals around the edge of the rear plastic window in a Porsche convertible. It worked perfectly - sealed up the small gap that was starting to appear, left a smooth finish and bends nicely when retracting the roof."
Tyler Bennetts
"This was a purchase because I'd run out of liquid tape. I'm an enthusiastic mechanic and motorcycle repairer. I use liquid tape on all electrical installations because it's a fit and forget product. I've never had a failure with it on any project and years of use in some cases mean it's reliable and still flexible. There's always a can in my toolbox and it's so useful not just as an "electrical tape" I've painted tools with it to stop scratching of delicate items and to waterproof things exposed to water that could be damaged and these have been well protected."
Grippeaz-UK / Ilissus Audio
"We produce audio, vacuum tube amplifiers and have found the product to be very versatile and effective in insulating exposed electrical terminals."
Keith Radford
"I had to waterproof the entry of an aluminium tube into a plastic conduit box.....I put three coats on and it worked a treat. Drying time was fast and any wrongly placed splotches could be easily removed when dry - it just peeled away. Good product and service!"
Brian
"I installed a wind generator on my yacht and used the liquid electrical tape to seal all of the connections and while I was about it I sealed several other electrical items as corrosion of connections is a problem on watercraft."
Read more comments from our happy customers on our feedback page