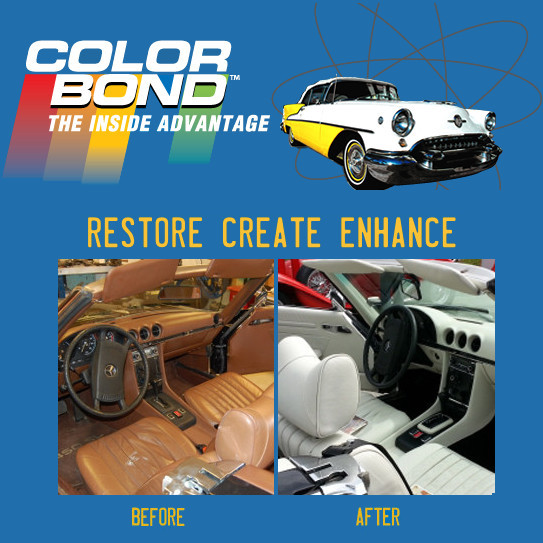 ColorBond
ColorBond Leather, Vinyl & Hard Plastic Refinisher
A multi-surface, car interior paint that won't flake, crack or peel. A urethane solvent-based coating, ColorBond L, V & HP Refinisher is automotive interior paint that bonds to leather and plastic surfaces.
ColorBond Seat Stylin'
Gives you the ability to personalize your auto seat upholstery without spending a mint. An easy to apply aerosol, Seat Stylin' allows you to spray paint leather, vinyl and plastic with dazzling results. Great for interior components like seats, door panels, gear lever boots and emergency brake handles.
ColorBond Adhesion Promoter
Makes prepping interior auto plastic for paint easy. One of the best surface preparation solutions available.