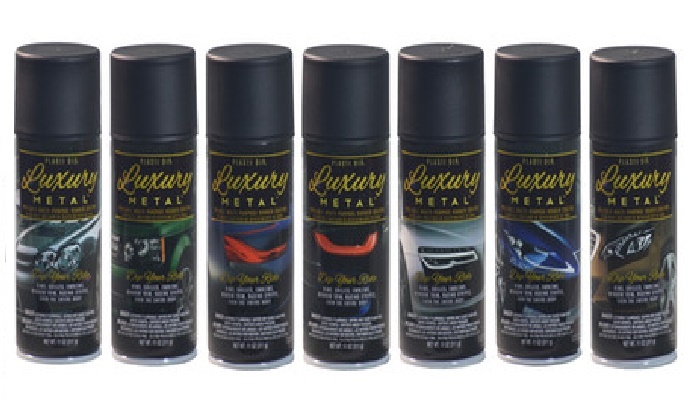 Plasti Dip Luxury Metal Colours
Plasti Dip Luxury Metal Colors bring you the eye catching metallic colours found on fine luxury automobiles. Durable, flexible and waterproof, Luxury Metal Plasti Dip protects your things and gives them that mark of elegance .
Plasti Dip is a synthetic rubber based coating that's perfect for do-it-yourself projects around the home, garage, garden or shop. Plasti Dip is used widely for automotive detailing; coating wheels; and painting graphics that can be peeled off without affecting the car's OEM finish*. Plasti Dip can be used to coat wood, metal, glass, rope, plastic, rubber, concrete, tools, and just about anything else you can think of.