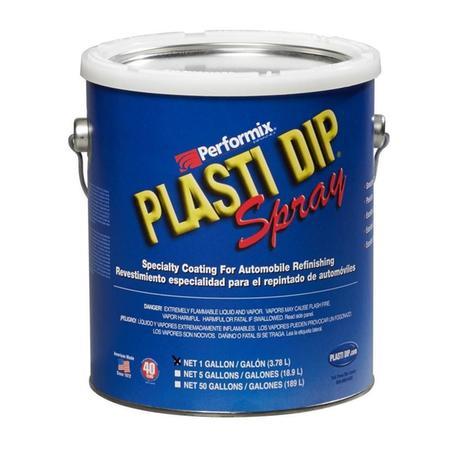 Plasti Dip Sprayable (pre-mixed)
Sprayable Plasti Dip
Plasti Dip Sprayable is the same great Rubber Dip now formulated to be sprayed directly from the can.
Designed for auto detailers and customizers, Plasti Dip Sprayable is compatible with all Plasti Dip colors and thinners.
Plasti Dip® is the multi-purpose liquid rubber coating that can be used to coat wood, metal, glass, rope, plastic, rubber, concrete, tools, and just about anything else you can think of.
Details:

Exhibits excellent moisture, acid, alkaline, and abrasion resistance.
Protects against electrical shock, skidding, slipping, and corrosion.
Remains flexible and stretchy, and will not become brittle or crack, even in extreme weather.
NOTE: This product is to be used by professionals only.