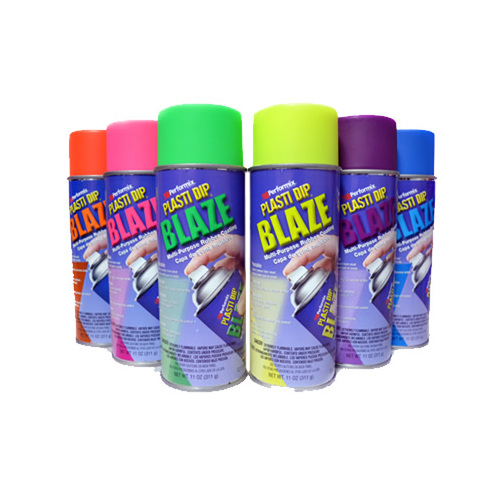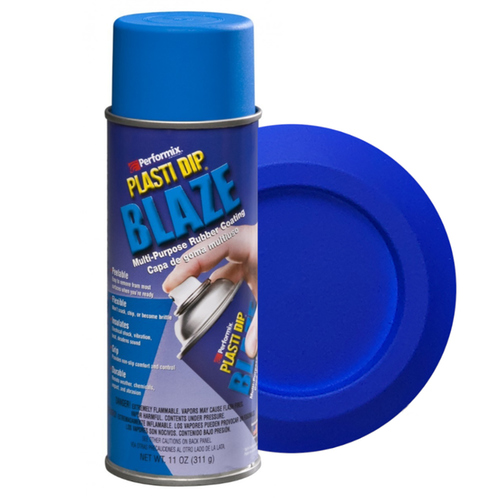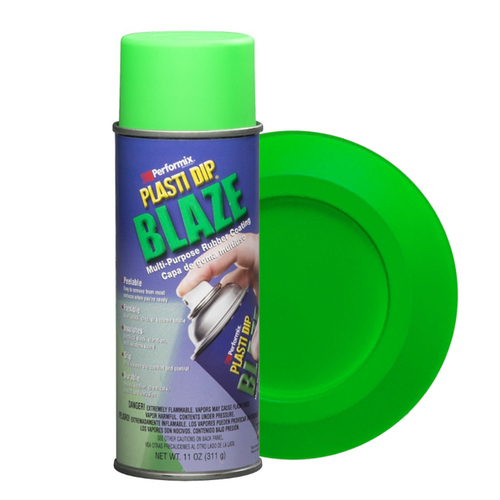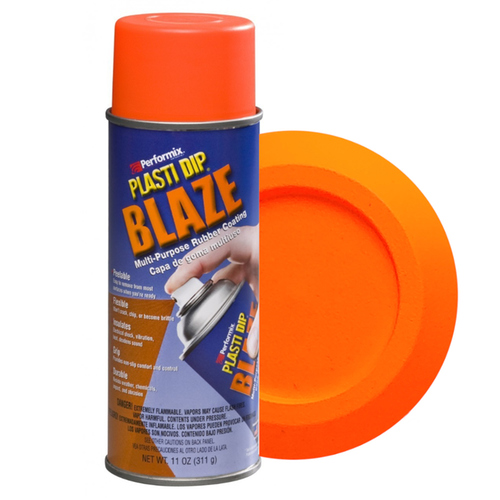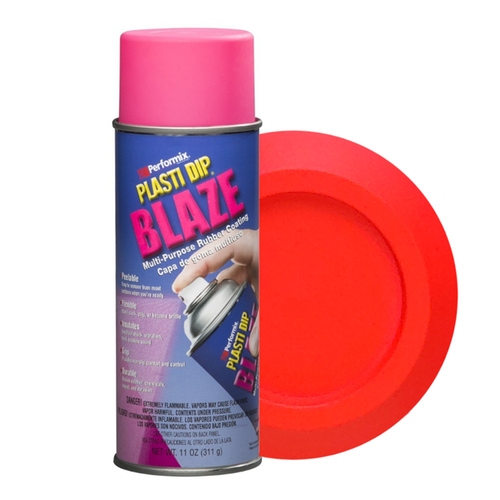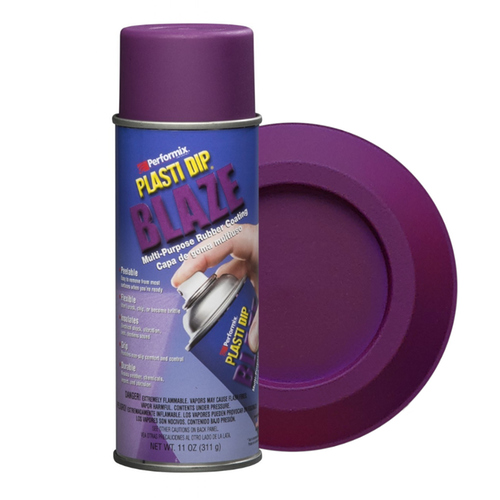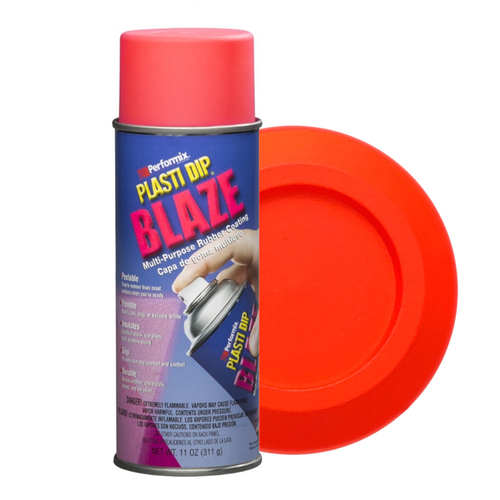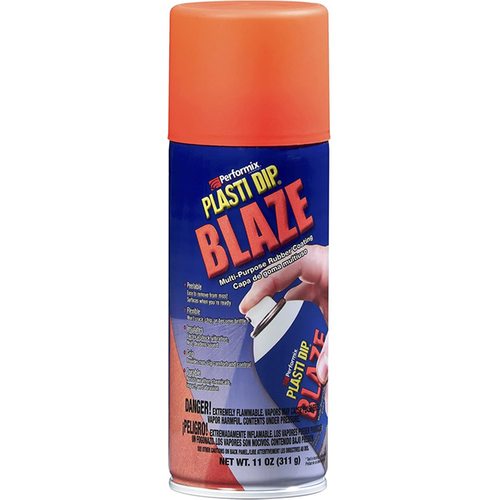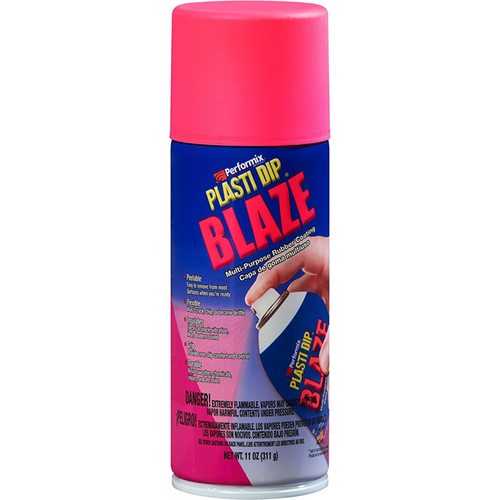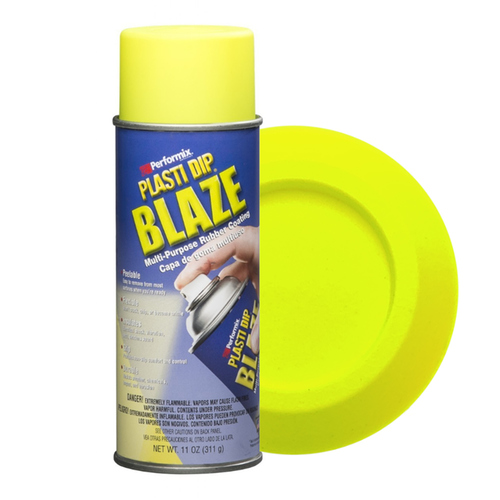 Plasti Dip - Blaze - Aerosol Spray - Fluorescent / Neon Colours - 400ml
In stock — Product Code: PDL-0167
£15.99 inc. VAT
For volume orders please go to our commercial user site
All prices include VAT and UK mainland delivery
Add to Basket


Adding...
-Please see preparation and application guidelines under resources in the page footer-
Plasti Dip is an air-dried, flexible, liquid matt coating for use on virtually anything!
Plasti Dip resists alkaline, acids, salts, moisture, abrasion and most chemicals. It is an insulating dielectric coating, it will not crack, chip or peel and will remain flexible even under severe conditions (-34ºc to +93ºc).
Plasti Dip Blaze is a unique collection of fluorescent/neon Plasti Dip colours that delivers an eye-catching finish for any application. Use Plasti Dip Blaze anywhere you need bright, easy to see colours. You can use it to improve visibility for safety concerns, to add cannot-miss-colour to frequently misplaced items, or for a one-of-a-kind look on almost anything; from automotive projects to outdoor gear, to arts and crafts.
The Blaze collection applies quickly and easily to nearly any substrate material and creates a protective coating to shield against abrasion, corrosion, mild impact and the elements. Plasti Dip Blaze also creates a soft, easy-grip surface that helps prevent skidding and slipping.
If the coating gets damaged or wears out, or if you decide to change the look of your Plasti Dipped items, cured Plasti Dip Blaze will peel off easily from most surfaces. It leaves the material underneath in its original, pre-dipped condition.
Getting best results
For the brightest possible colours, it is best to apply Plasti Dip Blaze over a white base, preferably white Plasti Dip for optimum adhesion.
Due to their unique composition, fluorescent pigments like the ones used in Plasti Dip Blaze tend to fade faster than other colours. Plasti Dip has taken preventative measures, including the addition of a UV protector to the formula, to help our Blaze colours stay brighter for longer, but some fading is inevitable. However, in most instances, quick touch ups as needed should be sufficient to keep Blaze colours bright.
Surfaces that are non-absorbent such as metals should be primed using our recommended Primers, which are available in Clear and Grey. Do NOT use a primer if you wish to remove the coating later.
NOTE: Due to shipping restrictions on this product we may not be able to send to some countries/islands or postcodes.
We regulary check with our couriers so please check direct with our Sales Office prior to placing your order.
For example, restrictions may apply to Ireland, Cyprus, Channel Islands and Postcodes: hs, ze, bt, im, gy, je