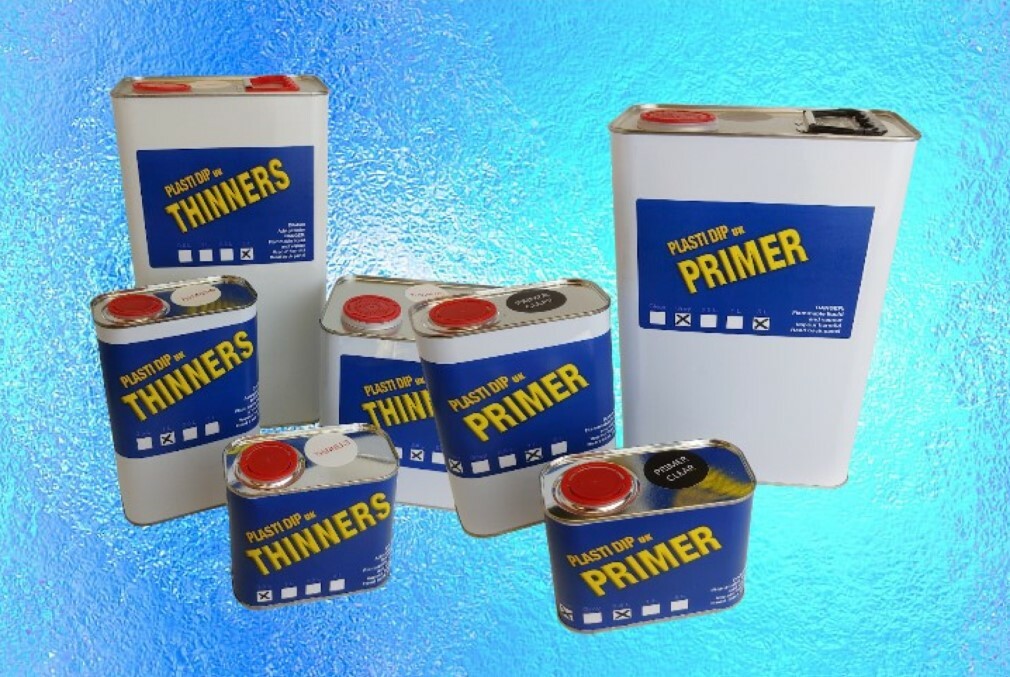 Primers & Thinners
Our Plasti Dip Primer is an air dried, acrylic primer specifically developed to increase adhesion to surfaces by up to 400%.
As with any coating, primed surfaces are always best (as long as you don't want to remove the Plasti Dip later). For this reason we have developed our Plasti Dip Primer to increase adhesion to most surfaces by up to 400%.
Our Primer can be sprayed, dipped or brushed and offers a fast set-up time with a high coverage rate. Typically applied in one coat, only extreme corrosion and abrasion require a second or third coat, eliminating extensive preparation for most applications.
Plasti Dip Primer is recommended on most non-absorbent surfaces, especially galvanized metal, to prevent peeling of Plasti Dip. For best results apply Plasti Dip over our Primer as soon as it is dry to the touch.
Plasti Dip Primer is not recommended for use as a protective coating on its own.
Our Plasti Dip Primer is now available in Clear for use with our Clear coatings.
Our Thinner has been specifically formulated for use with Plasti Dip and Liquid Electrical Tape, where a thinner application or spraying is desired.
You can extend the life of your can by adding Thinners if it starts to dry out.
You can also use Thinners to clean your brushes.
For best results follow the recommended thinning processes.
Sizes available : 1 litre, 2.5ltr and 5 litres which have an integral spout for easy pouring and a resealable cap.
(Not to be used with HCF where distilled water up to 10% is used, if required, to dilute).