Metal garden ornaments are very popular at the moment. Some people do like the look you can achieve when they are left outside to weather and rust, but if you want to protect them and make them last as long as possible, you do need to apply some sort of surface protector.
One of our staff members recently purchased a pair of recycled metal herons. These ornaments are normally coated in yacht varnish and the distributor advises that they will last between 8-12 months without needing a recoat.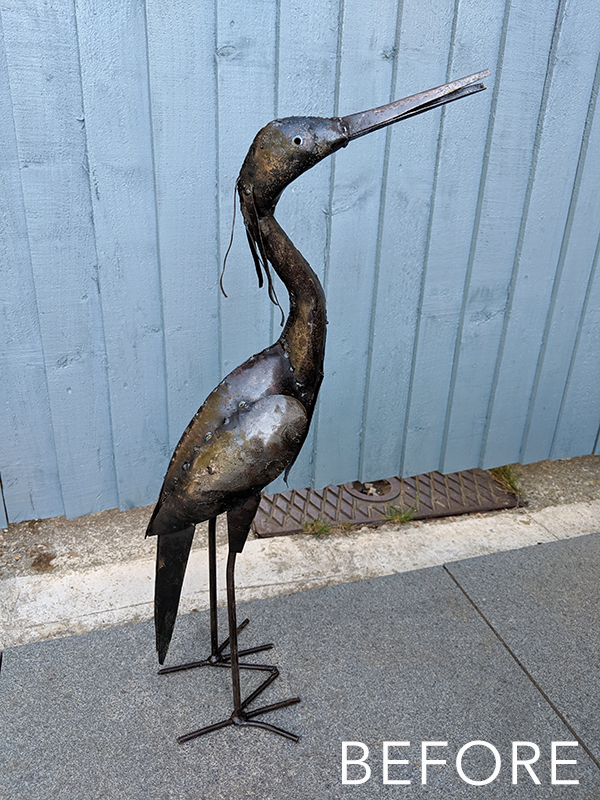 We asked to buy two uncoated birds and decided to finish them instead with Plasti Dip. Plasti Dip is hard-wearing. It seals, protects from weathering, is resistant to salt and moisture (particularly good if you are in a waterfront location) and UV stable.
Plasti Dip can be applied with a brush, a sprayer or an aerosol. It comes in a clear version so you can keep the original look of your metal garden sculpture, or if you wish you can choose a colour to give it a new look.
Because these birds are made from recycled metal they have a naturally mottled finish, but we wished to achieve a more uniform coating so we decided to coat them with Plasti Dip in anthracite grey, which is one of our most popular colours.
Applying Plasti Dip
The sculptures are 105cm tall and we used an aerosol to apply both a primer and three topcoats.
Application to an ornament like this takes about 30 seconds, but you need to leave 30 minutes between coats.
The advantage of using a spray over a brush is that you can easily get coverage on all the surface area including the hard to reach parts like inside the beak and under the head plumage.
We needed less than one aerosol of primer and one of top coat to cover BOTH birds.
The finished result
The heron retains its textured finish, but it is now weatherproof and will not rust or change colour.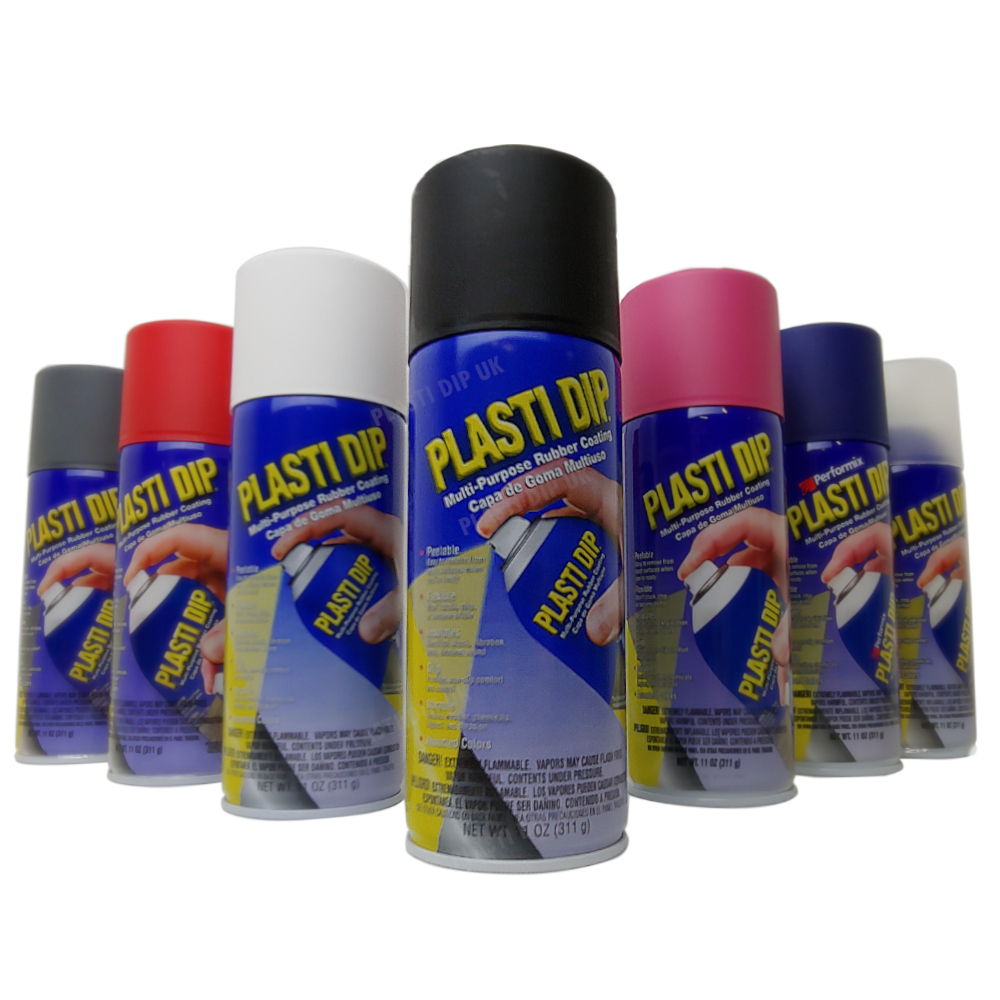 Plasti Dip - Aerosol Spray - 311g
£11.50
View product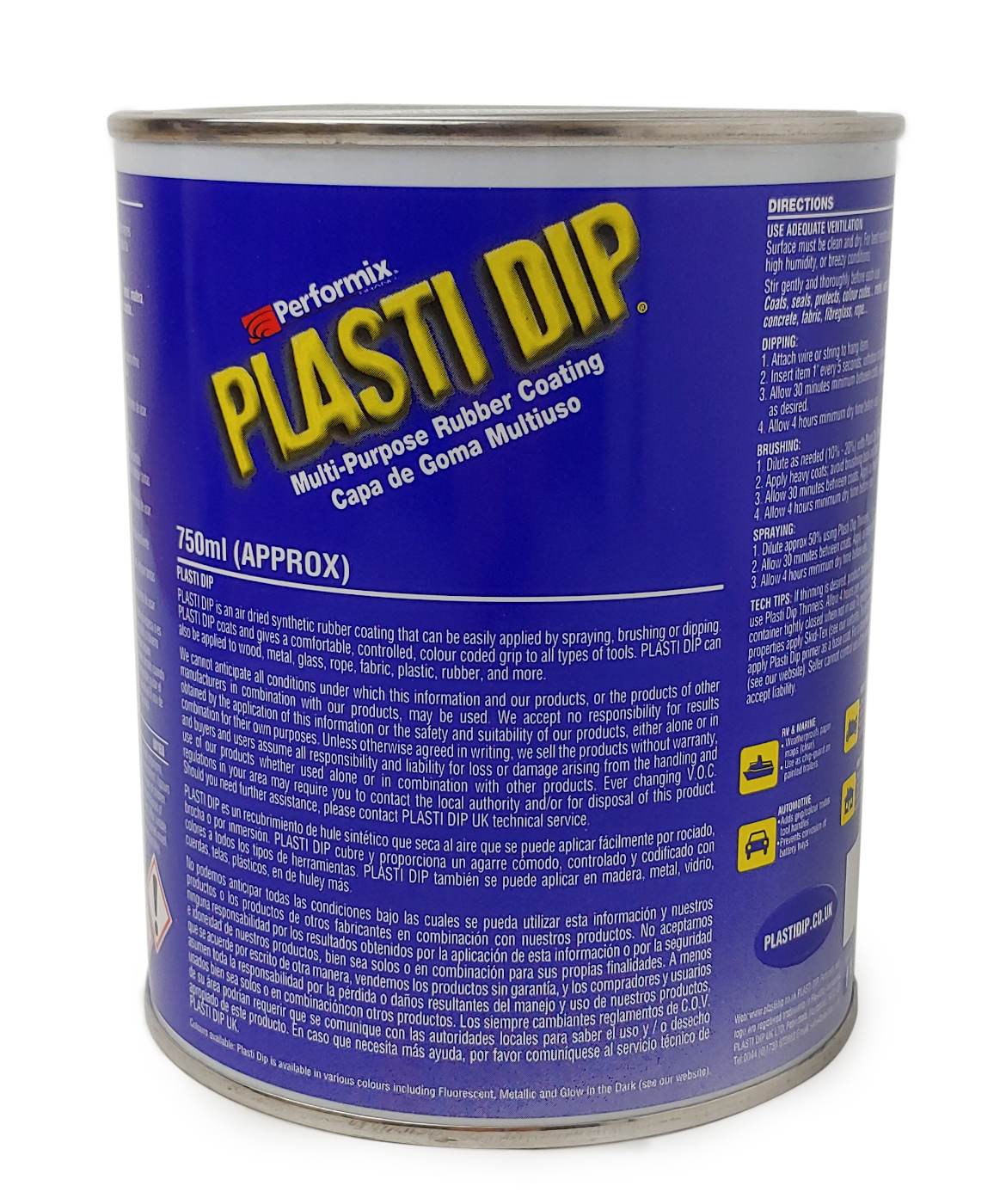 Plasti Dip - 750ml Can
£24.99
View product