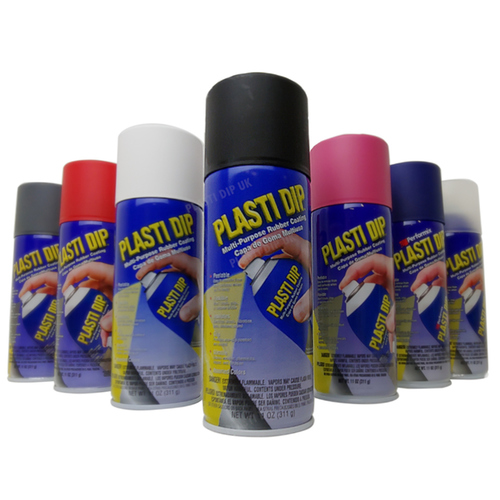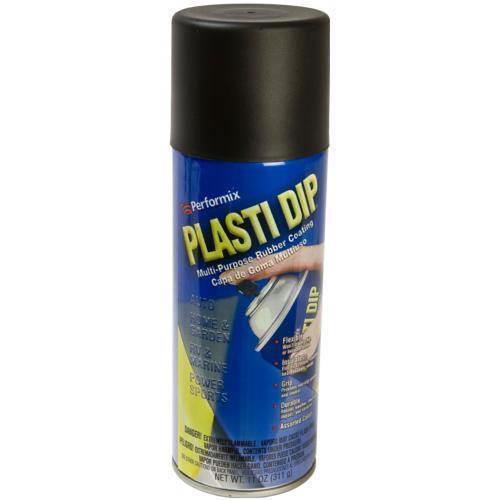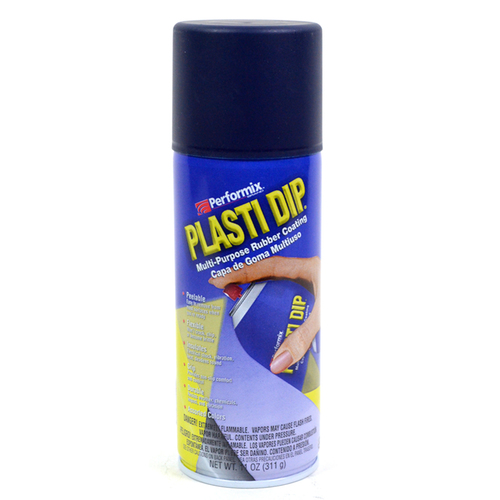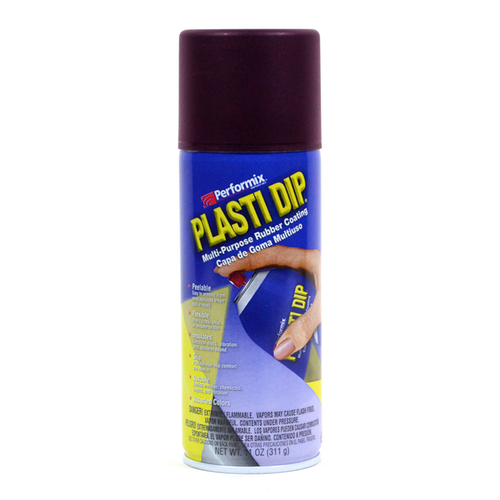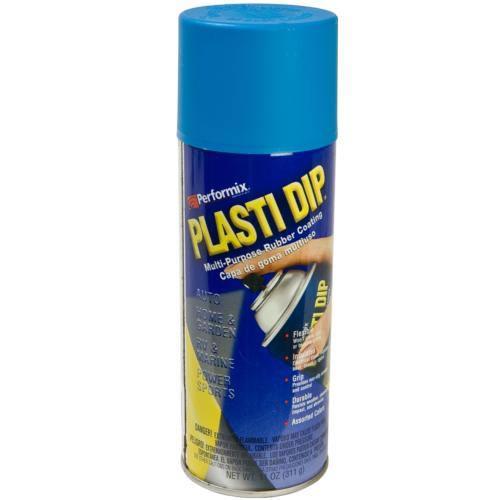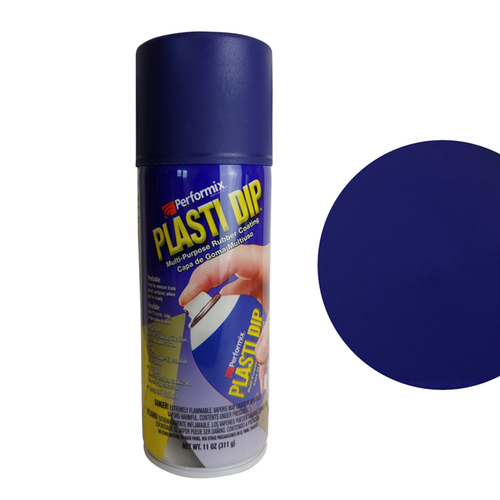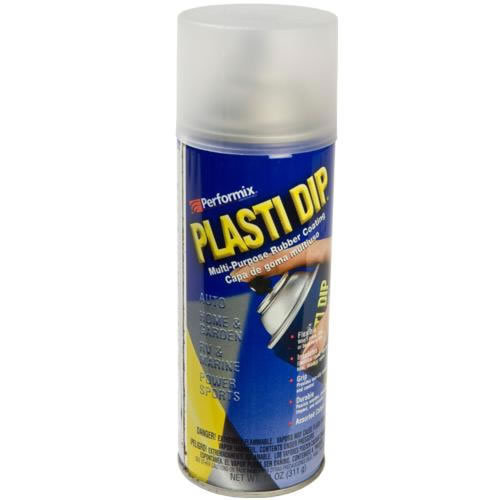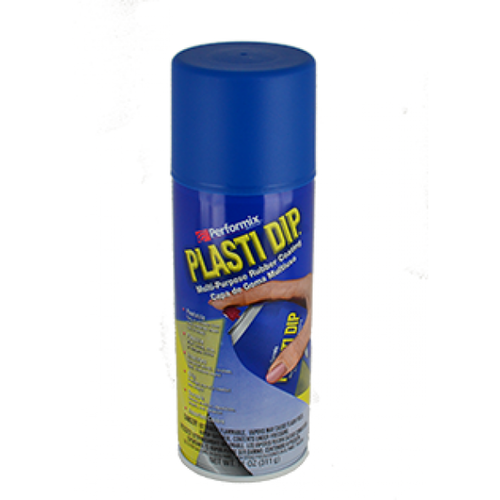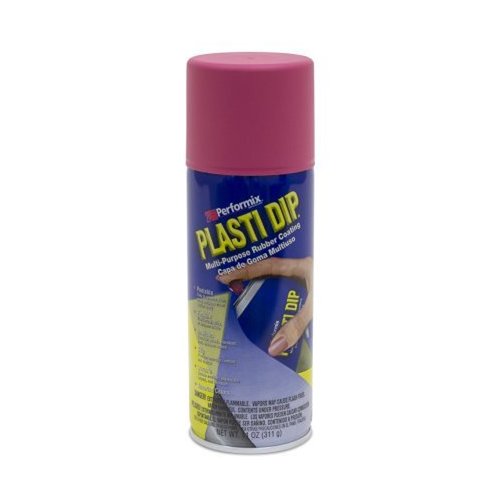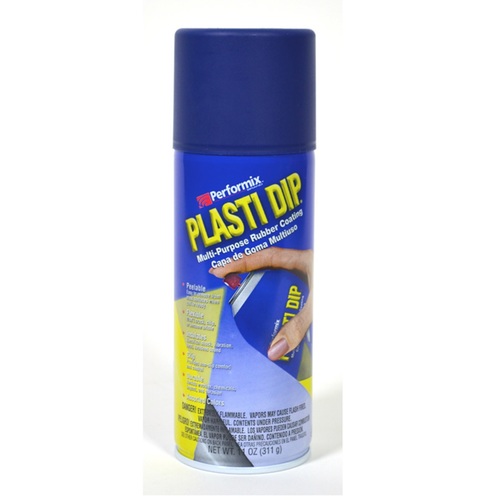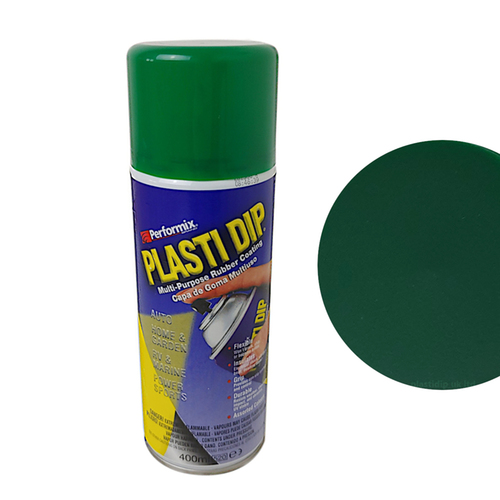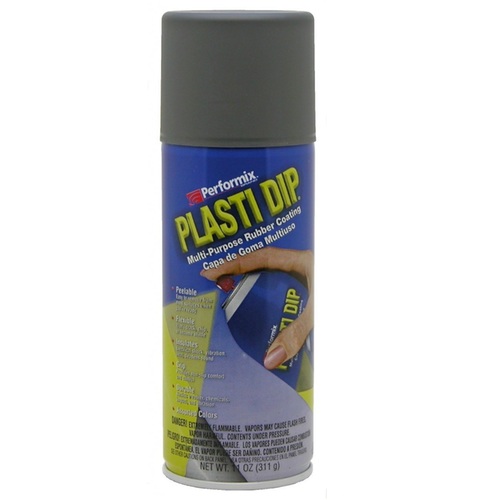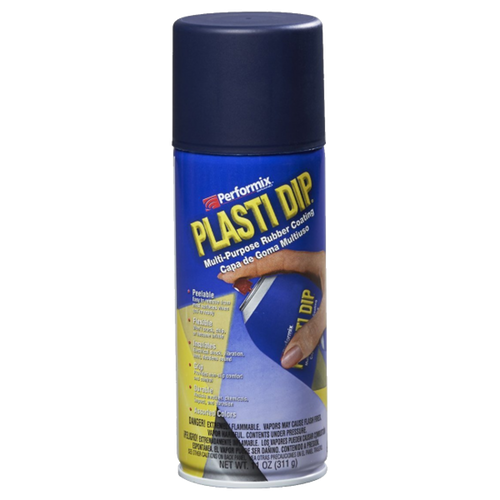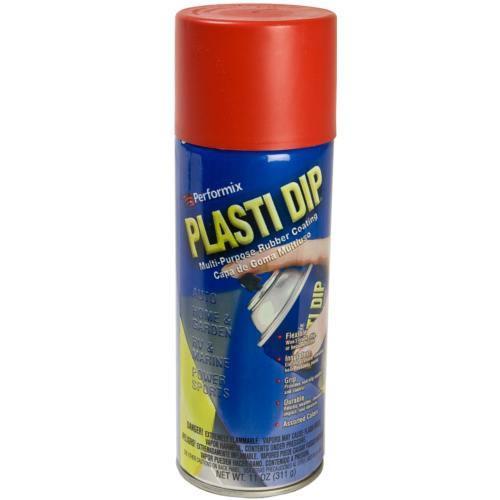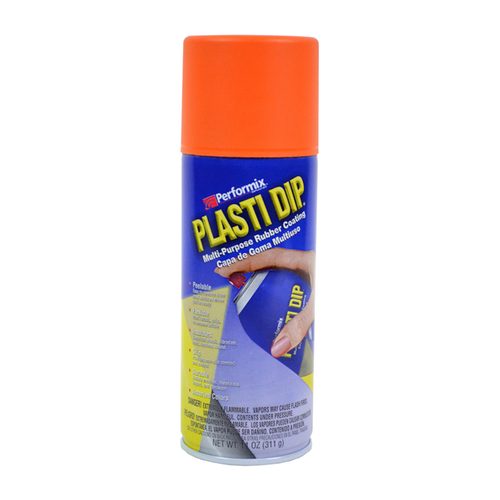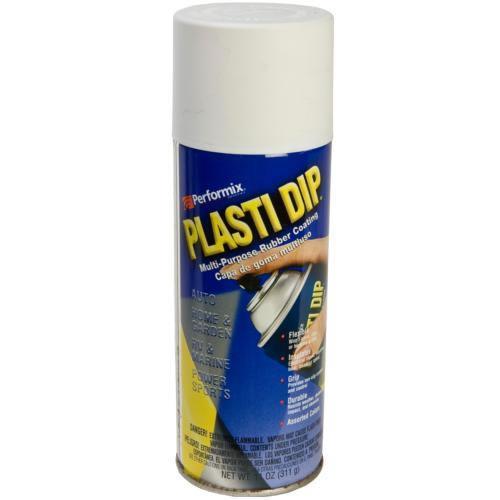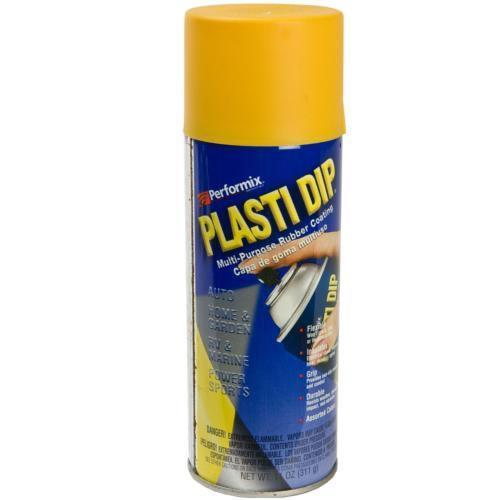 Plasti Dip - Aerosol Spray - 311g
In stock — Product Code: PDL-0009
£18.49 inc. VAT
For volume orders please go to our commercial user site
All prices include VAT and UK mainland delivery
Add to Basket


Adding...
Need aerosol primer? Click here
-Please see preparation and application guidelines under resources in the page footer-
Plasti Dip is an air-dried, flexible, liquid, matt coating for use on virtually anything!
Plasti Dip resists alkaline, acids, salts, moisture, abrasion, and most chemicals, and is an insulating dielectric coating. It will not crack, chip or peel and will remain flexible even under severe conditions (-34ºc to +93ºc).
Plasti Dip can be dipped, brush coated and sprayed. Simply add more layers for greater protection and grip.
WOOD: Seals and protects from weathering, and prevents splitting.
METAL: Reduces vibration, deadens sound, and prevents corrosion.
GLASS: Shatter proofs glass objects (available in clear).
Also use it on... PLASTIC, RUBBER, FIBREGLASS and CONCRETE SURFACES
NOTE: Surfaces that are non-absorbent such as metals should be primed using our recommended Primers, which are available in Clear and Grey.
However, if you wish to remove the coating later do NOT use a primer (such as on a vehicle).
New nozzles
11 January 2021 - Please note Plasti Dip International recently moved to a new actuator to improve spray performance of their aerosols. The new nozzles are being rolled out across the range, but some colours including black will be supplied with this nozzle immediately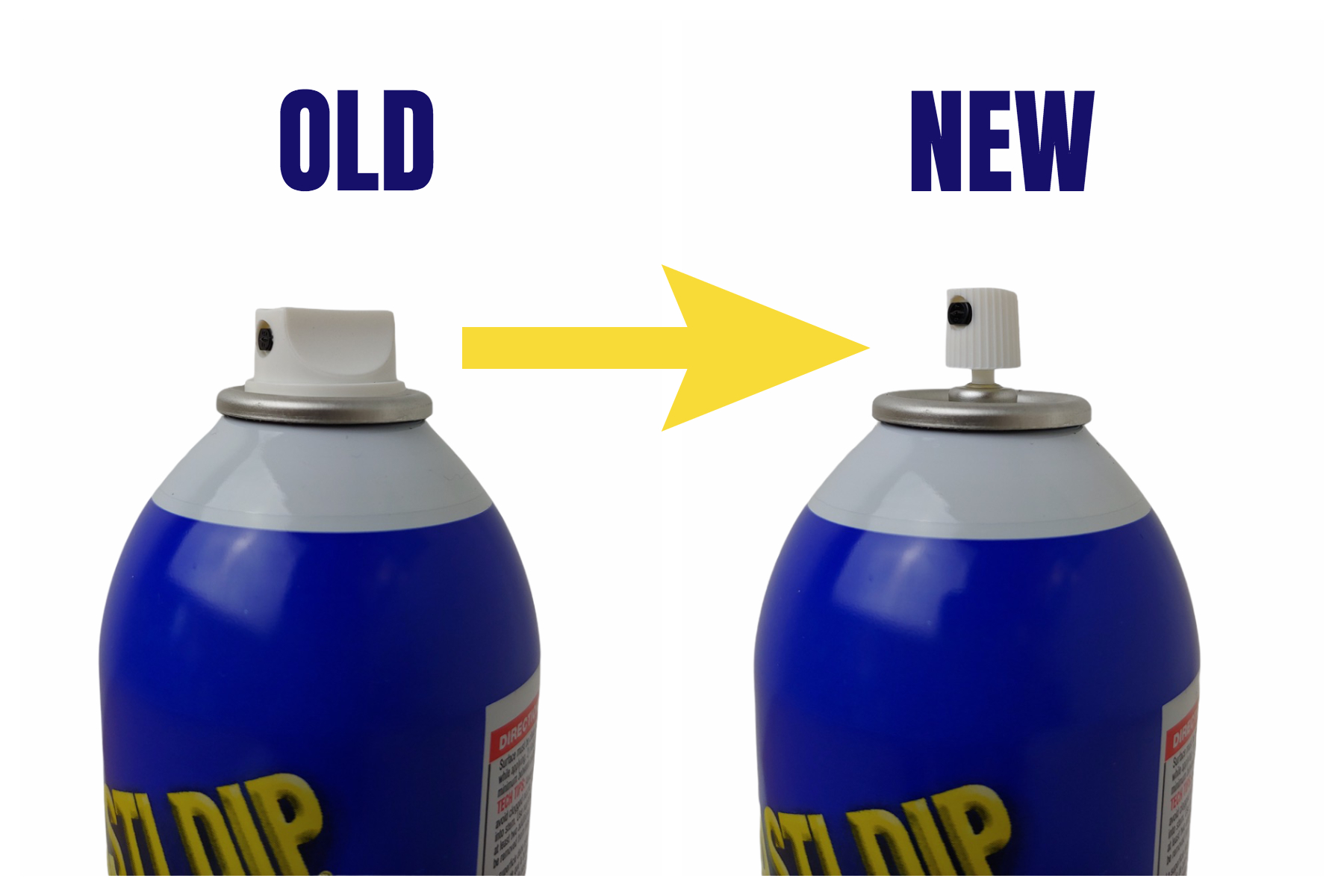 Enhancers - Change the finish of your Plasti Dip
Plasti Dip regular has a matt finish, but we sell a range of spray enhancers that are designed to be applied as a topcoat so you can give your Plasti Dip project a glossy, reflective or metallic appearance. See the range of Glossifier, Pearliser, Satiniser and Reflex here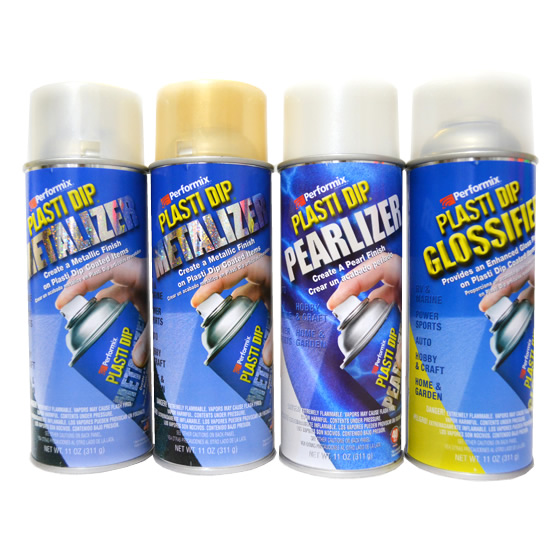 Customer reviews
Joe
"Fantastic product, I used the plasti dip spray cans on my car wheels, grill, spoiler and door handles I'm really impressed how good it looks and how hard-wearing it's been, just make sure u prep everything properly and it goes on great will definitely buy again"
Lee
"Excellent, I bloody love this stuff! I started to de-chrome our black jeep..generally just playing really and learning...it went really well..I just cleaned and degreased with Wonder Wipes which I use for everything at work. I didn't prime the plastic as I wasn't sure it would be ok, so could peel if required. Then I contacted tech support who were brilliant and rapid with their response..my next plan was to spray my front upvc windows in anthracite.. Steep learning curve, but massively worth it. Going to adapt my front door next to mimic a composite new door, also in anthracite next. Will involve mdf sprayed. Can't wait, looking for other stuff to spray now!.. Highly recommend."
R.Gardner
"Easy to use just follow instructions leaves a great matt protective finish."
Gary Mullineaux
"I made my new Triumph Thruxton look vintage with matt black and clear. Looks amazing, protects the Bike and can easliy be peeled back to original. spec."
Read more reviews on our feedback page