Do you want to easily change the colour of your car or van's paintwork or transform your leather or vinyl vehicle interior? At plastidip.co.uk we sell a number of products which make changing the colour of your car affordable and easy.
How to change the colour of your car's paintwork
Plasti Dip is a hard-wearing rubber coating that can be applied with an aerosol or sprayer and is a popular way of completely refinishing the exterior paintwork of a car. Best of all when applied without a primer, Plasti Dip can be peeled off years later without leaving any residue or damaging the original finish. So you can change your car colour whenever you fancy!
You can apply Plasti Dip to small parts of a vehicle like wing mirrors, badges or hub caps or entirely coat every exterior surface to give a radically new look. If you are thinking about trying it out for the first time, make sure you read our dipping guide.
Many DIYers respray their cars at home, but if that sounds a little daunting there is a team of Prodippers across the UK who  can refinish the car for you. Find your nearest one here.
Don't forget if you have any questions at all, we are always very happy to answer them. Send an email to info@plastidip.co.uk and we'll get right back to you.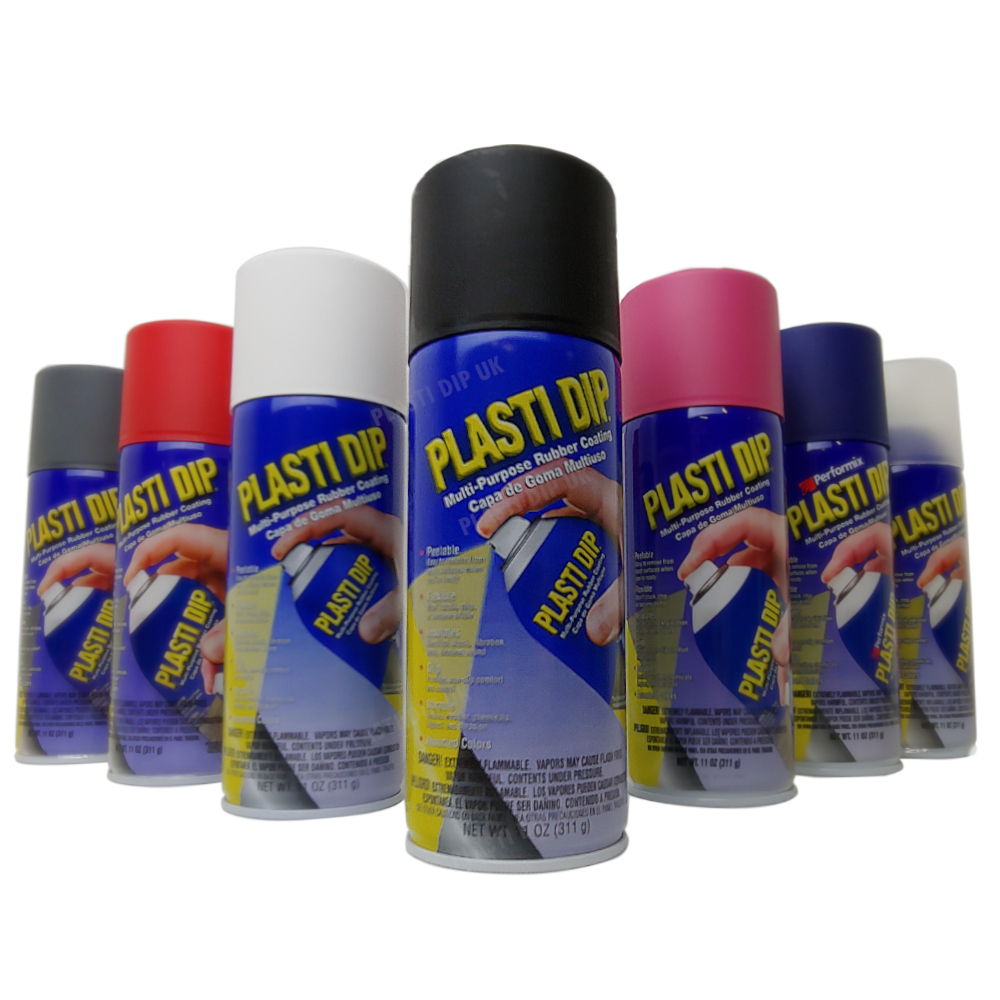 Plasti Dip - Aerosol Spray - 311g
£11.50
View product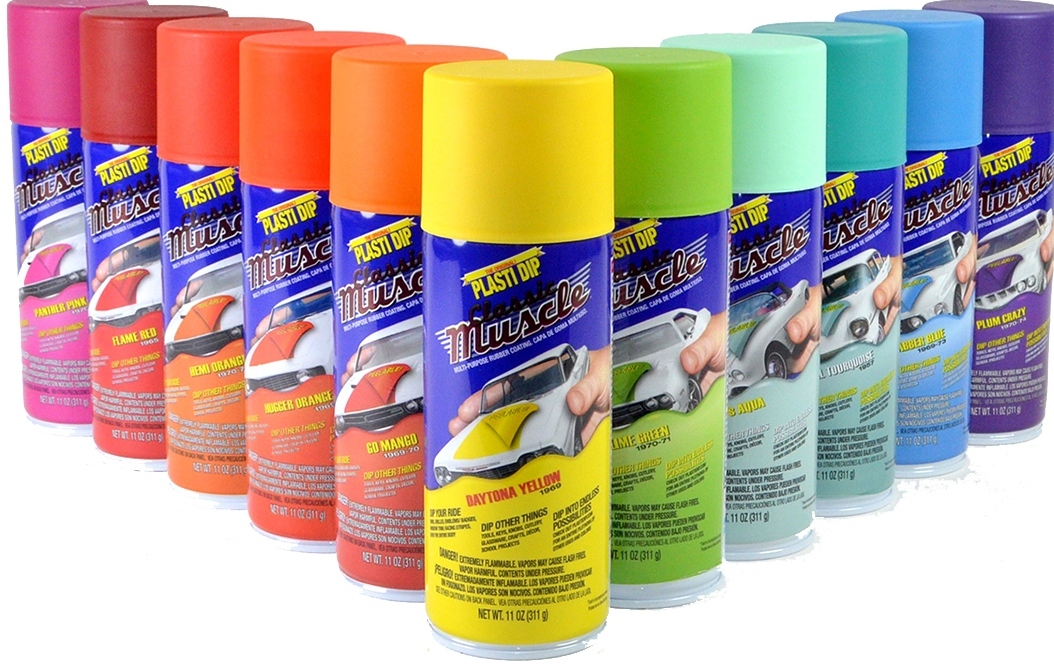 Plasti Dip - Classic Muscle Colors - Aerosol Spray - (311g)
£11.00
View product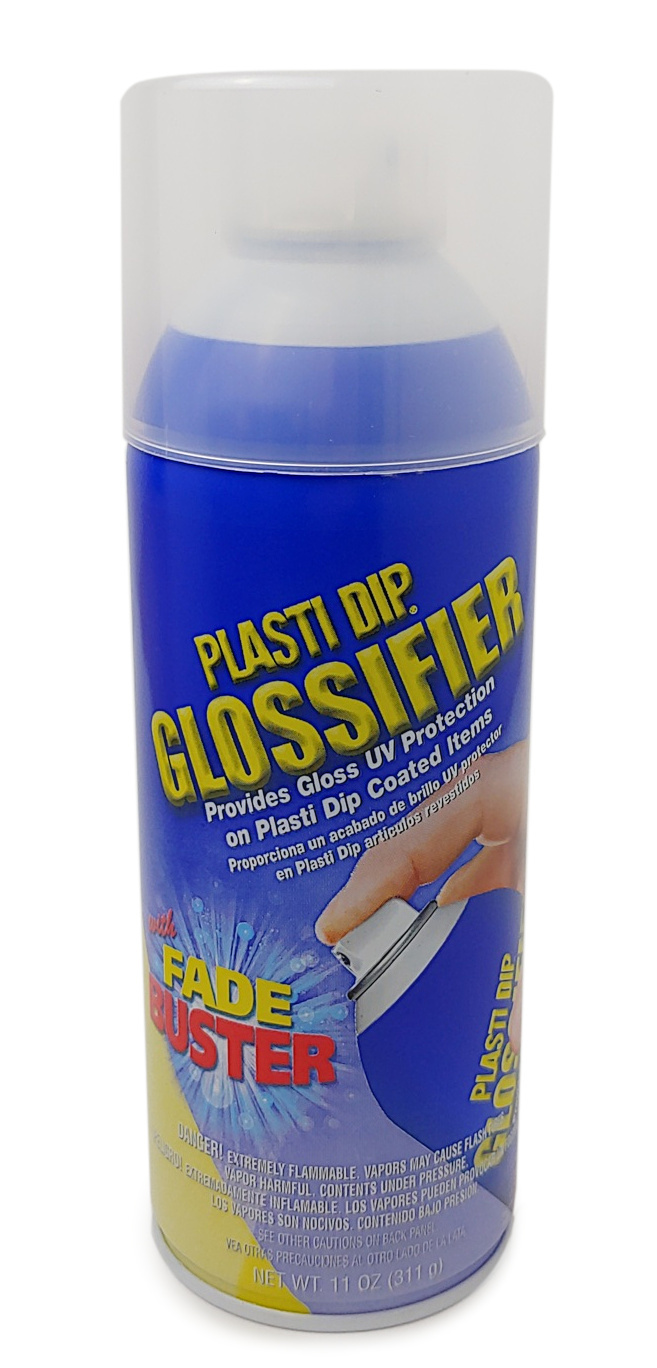 Glossifier (Colourless Gloss) - Aerosol Spray - 311g
£12.50
View product
How to change the colour of your car's interior
Don't settle for just changing the exterior of your car, plastidip.co.uk has recently introduced the top-selling American brand Colorbond to our range of automotive products. Colorbond's LVP Refinisher comes in a range of brand name automotive finishes like BMW Coral Red & Ford Black, so you can permanently change the finish of your seating, dashboard, car mats and door panels.
Colorbond LVP Refinisher is easy to apply and won't flake, crack or peel giving your vehicle the look of a new interior at a fraction of the cost.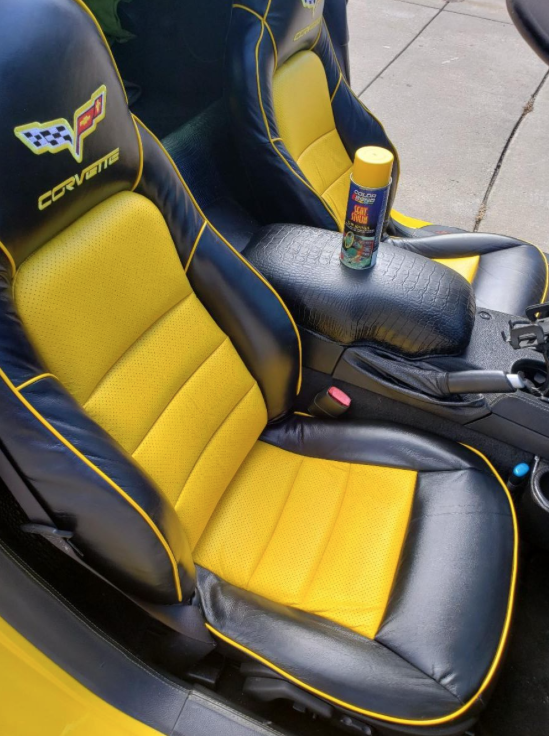 Remember to read our Colorbond application guide before you start your project and if you have any questions about quantities or application just drop us an email to info@plastidip.co.uk