Plasti Dip GLOSSY BLACK - aerosol spray 311g
In stock — Product Code: PDL-0431
£19.99 inc. VAT
For volume orders please go to our commercial user site
All prices include VAT and UK mainland delivery
Add to Basket


Adding...
NEW! - Plasti Dip GLOSSY Spray - Black
Same great features and benefits, in a One Step Glossy Process
NO GLOSS TOPCOAT NEEDED!
Need aerosol primer? Click here
-Please see preparation and application guidelines under resources in the page footer-
Plasti Dip is an air-dried, flexible, liquid coating for use on virtually anything!
Plasti Dip resists alkaline, acids, salts, moisture, abrasion and most chemicals. It is an insulating dielectric coating. It will not crack, chip or peel and will remain flexible even under severe conditions (-34ºc to +93ºc).
Plasti Dip can be dipped, brush coated and sprayed. Simply add more layers for greater protection and grip.
WOOD: Seals and protects from weathering and prevents splitting.
METAL: Reduces vibration, deadens sound and prevents corrosion.
GLASS: Shatter proofs glass objects (available in clear).
Also use it on... PLASTIC, RUBBER, FIBREGLASS and CONCRETE SURFACES
NOTE: Surfaces that are non-absorbent such as metals should be primed using our recommended Primers, which are available in Clear and Grey. However, if you wish to remove the coating later do NOT use a primer (such as on a vehicle).
New nozzles
11 January 2021 - Please note Plasti Dip International recently moved to a new actuator to improve spray performance of their aerosols. The new nozzles are being rolled out across the range, but GLOSSY will be supplied with this nozzle immediately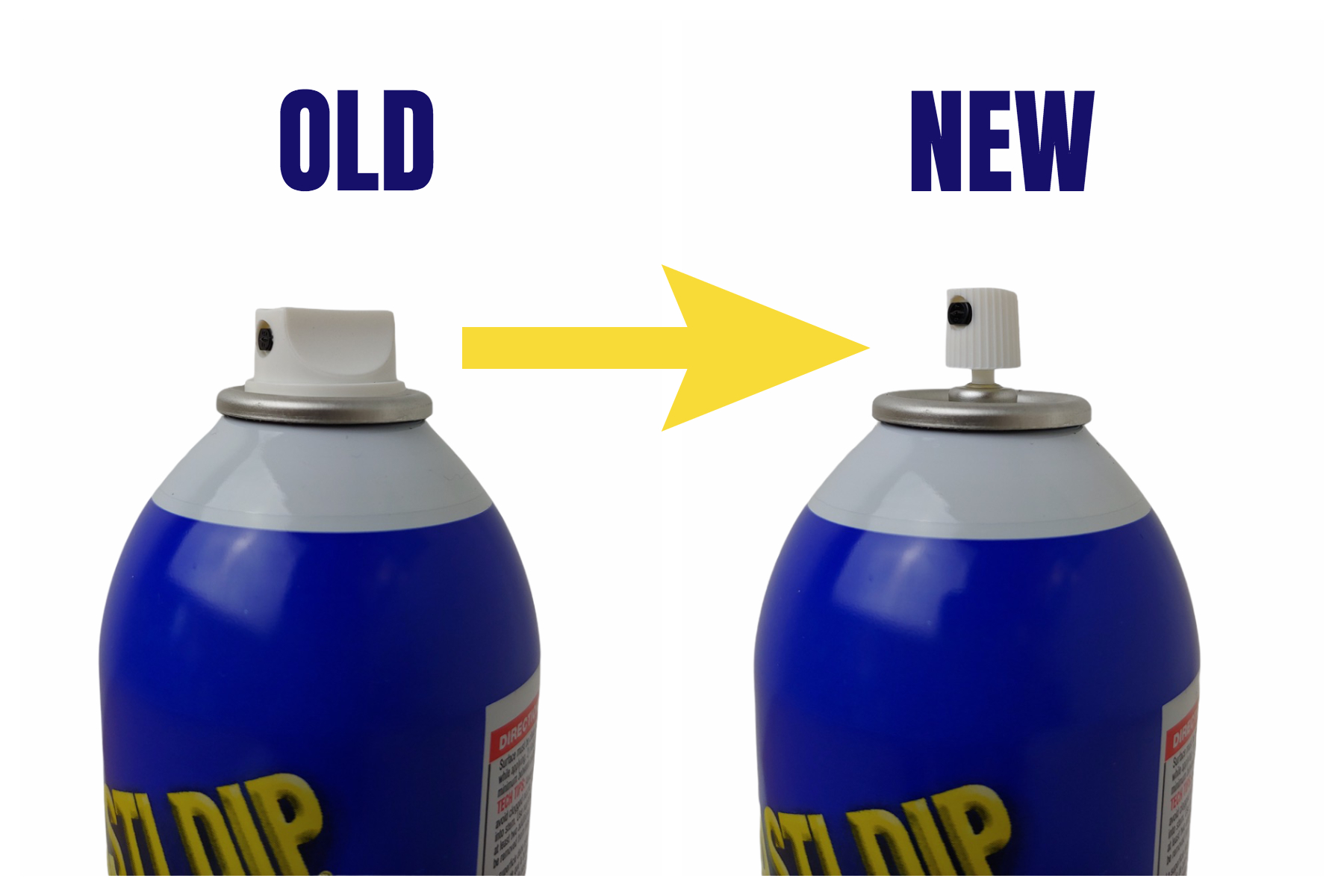 Enhancers - Change the finish of your Plasti Dip
Plasti Dip regular has a matt finish, but we sell a range of spray enhancers that are designed to be applied as a topcoat so you can give your Plasti Dip project a glossy, reflective or metallic appearance. See the range of Glossifier, Pearliser, Satiniser and Reflex here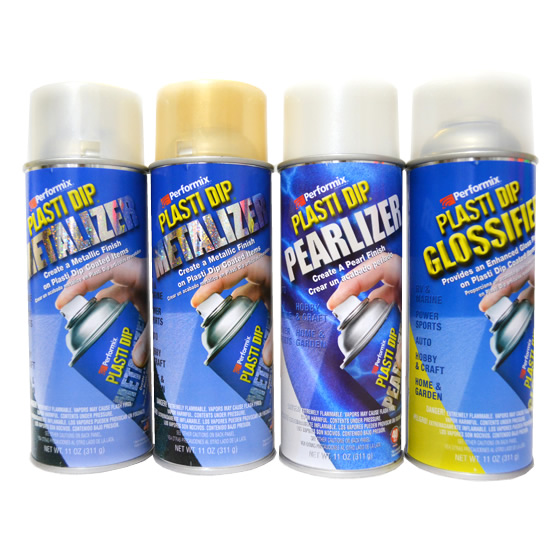 NOTE: Due to shipping restrictions on this product we may not be able to send to some countries/islands or postcodes.
We regulary check with our couriers so please check direct with our Sales Office prior to placing your order.
For example, restrictions may apply to Ireland, Cyprus, Channel Islands and Postcodes: hs, ze, bt, im, gy, je