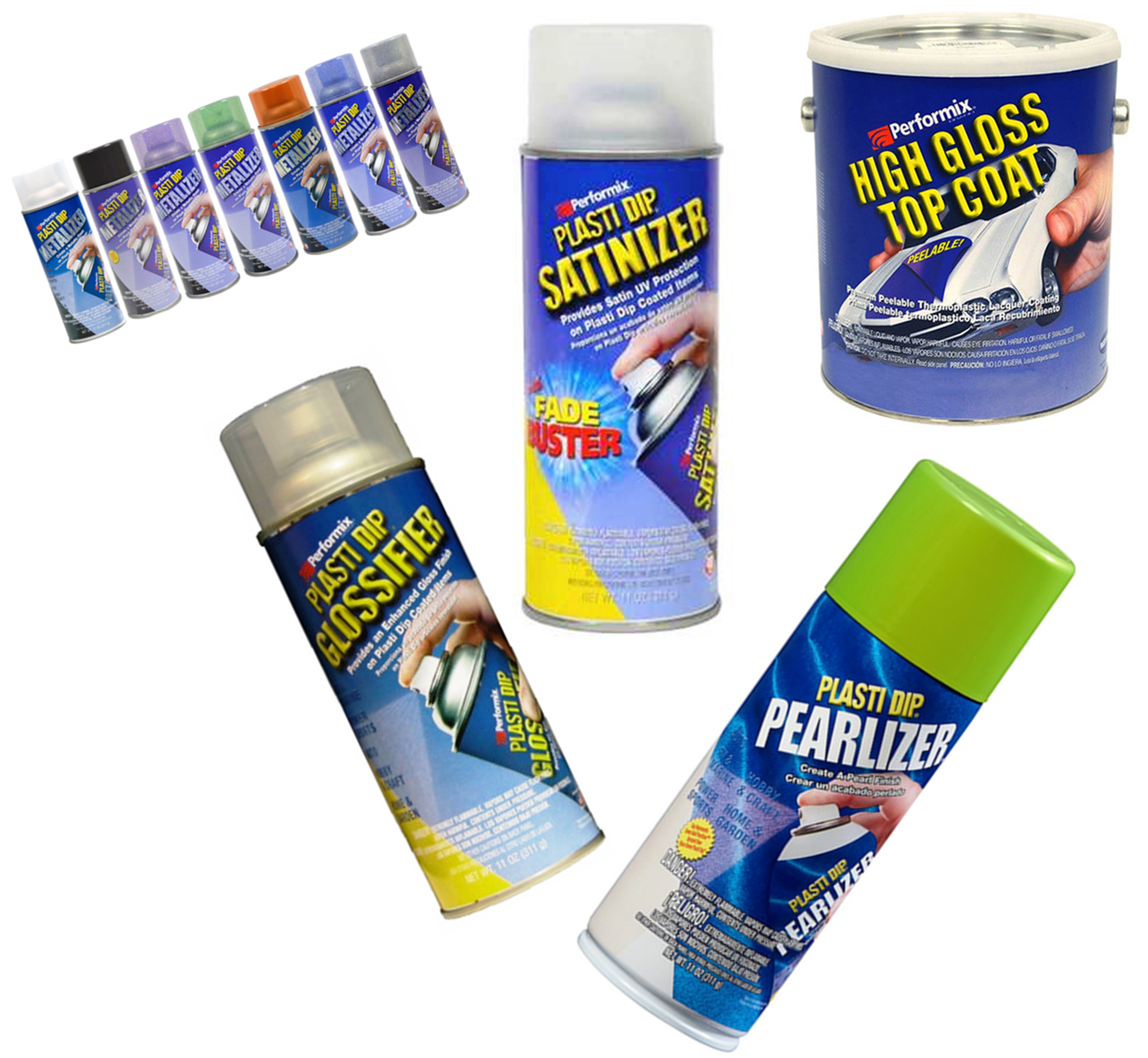 Enhancer Topcoats
Plasti Dip Enhancers are specially designed to give our Plasti Dip products a different appearance.
Our Enhancers are easy to use and will give any Plasti Dipped item a unique look.
Plasti Dip, whether in our original dip-on/brush-on formula or our aerosol variety, dries to a soft matt finish.This look works fine for many applications, but often a different finish is desired.
Glossifier allows you to give any Plasti Dipped item a glossy, polished look. It is ideal for a broad range of uses, from arts and crafts to home improvement projects and more.
Metalizer adds a shimmering, metallic finish to your Plasti Dip coated applications, to further enhance and add variety to your project.
Pearlizer will add a one-of-a-kind lustre to any dried, cured Plasti Dip coating. It gives a pearlescent sheen and a subtle white tint to any color Plasti Dip.
The key with these products is that the more you put on the greater the effect.