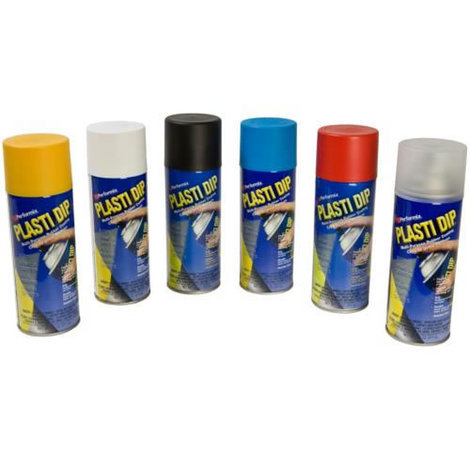 Plasti Dip Aerosol Sprays
Plasti Dip is an air-dried, flexible, liquid, matt coating for use on virtually anything!
Available in handy aerosols for easy and convenient application around the house, office or garden.
Also great for cars, bikes, boats and leisure equipment. Simply HUNDREDS of uses!
WOOD: Seals and protects from weathering, and prevents splitting.
METAL: Reduces vibration, deadens sound, and prevents corrosion.
GLASS: Shatterproof or protect from damage glass objects (available in clear).
Also use it on... PLASTIC, RUBBER, FIBREGLASS and CONCRETE SURFACES.
Browse our full collection of primer, base coats and enhancers to customise your project.
Don't see the colour you want? Check out our Bespoke colour range.